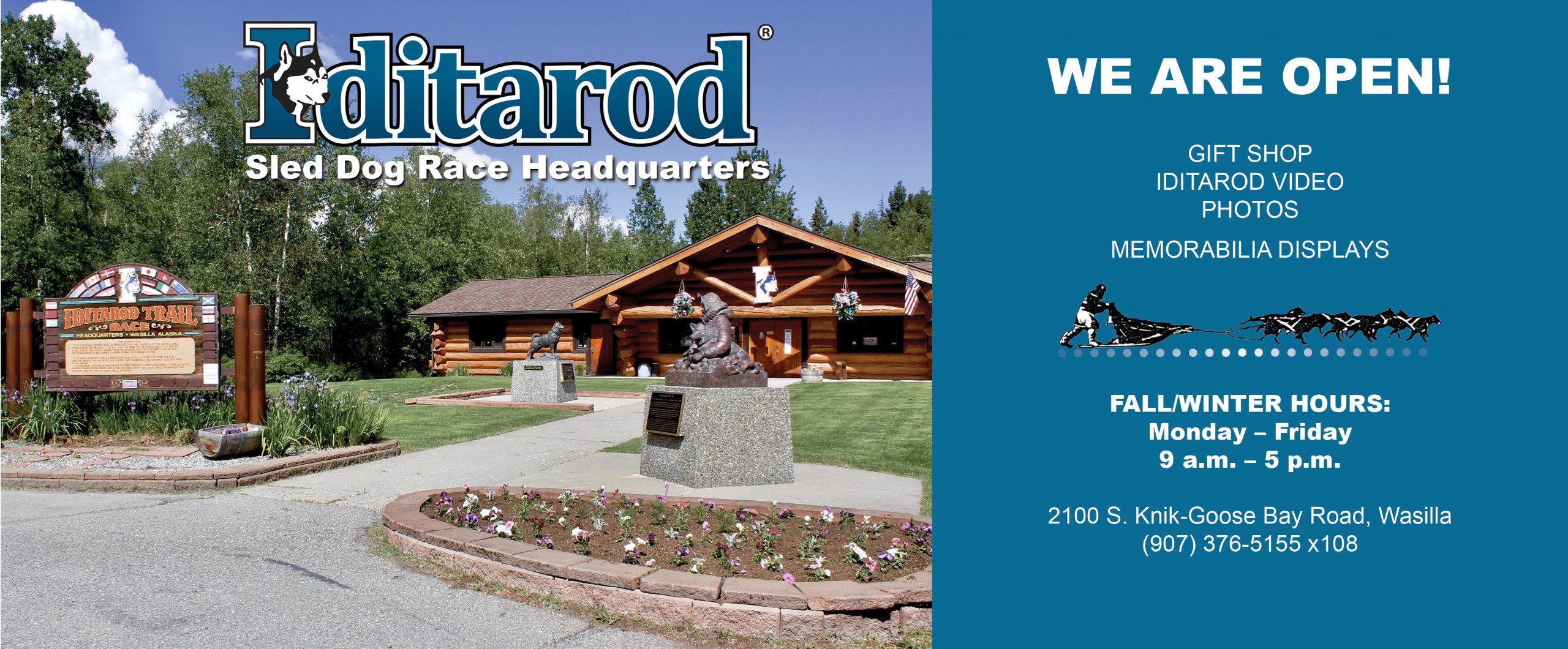 The Iditarod Headquarters
Add a part of Alaska history to your visit! Watch race footage and view trophies, displays, and photos in the Iditarod Museum. Browse the Iditarod store and pick up a souvenir and race memorabilia.
COVID-19 restrictions
The Iditarod wants to provide a safe, clean environment for guests and employees during this time where individuals may feel uneasy about visiting places. 
Hours of operation are limited
Guests/groups are asked to remain six feet apart
Masks are recommended 
Not able to visit us in person? That is okay, you can support the Iditarod via our Iditarod Store available online at Iditarodstore.com.
Summer Iditarod Museum and Store Hours 
Monday – Friday
9 a.m. – 5 p.m.
Free admission
Location
2100 S. Knik-Goose Bay Rd., Wasilla
Just after the mile 2 marker
(907) 376-5155 x108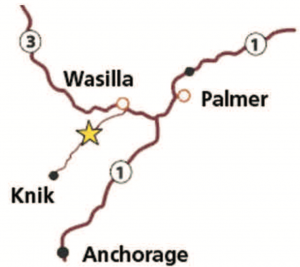 ---
Visit Alaska and Discover it for Yourself
Alaska is an exciting place for people of all ages and interests. For some, it's enough to just sit back and soak it all in, by boat, train, car, and plane. Others may feel the call to hike the odd glacier, mush a team of sled dogs, jet boat down an untamed river, or kayak among the fjords. Your Alaska vacation can be all this and more. There's a reason we call it "The Great Land"—discover it for yourself. 
Any businesses interested in being listed on a specific business directory section, please contact Krystin Bogan at k.bogan@iditarod.com for a rate card.
---
Alaska Links
Sites Related to Alaska, Alaskan Geography, and Survival