Duels to the Finish Line.
MItch Seavey did not only edge out Aliy Zirkle last night. It has been a tight race for the finish line for many teams.
7th place Finisher and Rookie of the year Joar Leifseth Ulsom managed to stay ahead of Jake Berkowitz by a whole 16 seconds. Apparently at some point during the run from Safety Jake had taken the lead, but got re-passed about 2 miles before Nome.
The Smyth brothers are known for fast and furious finishes. They often have the fastest Safety to Nome times, this year no exception, so far Ramey has that distinction for the Top 20 finishers, coming in exactly in 20th place. Despite having only 7 dogs, he passed John Baker on the last 22 miles and got pretty close to Lance Mackey.
While Cim Smyth outran Kasilof´s Paul Gebhard for 15th place by a bit  more than a minute, Lance Mackey barely managed to hang on to his 19th place finish, being chased by Ramey. Both of them took a few detours into crowds and around vehicles coming up front Street.
I have been getting messages about why I am not going back out on the trail. Sorry folks, but I delivered the snowmachine this morning to Northern Air Cargo to be flown back to Anchorage. Its now ….. or wait for more than a week, as all the arriving dog teams have priority. And I can not spend a week up here waiting, although I would LOVE to, but not this year.
Here a selection of pictures from this morning finishers: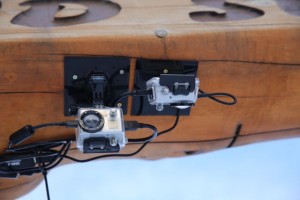 Go pros for the life finishs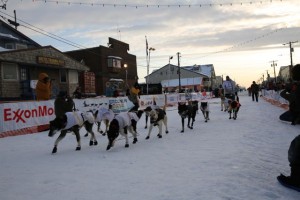 Martin Buser arriving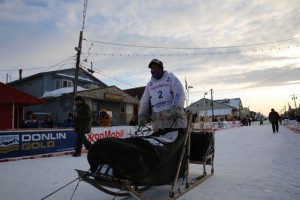 Martin Buser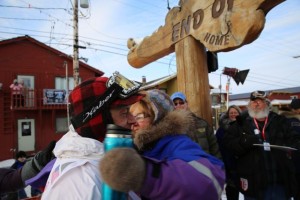 Kathy sure happy to have Martin back, great couple!
Martin and Kathy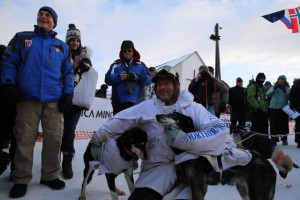 Martin with his leaders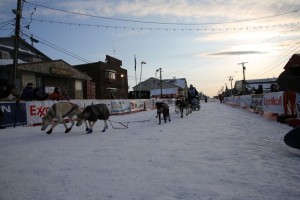 Jessie Royer coming in with Streak and Porsche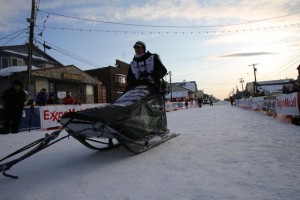 Jessie Royer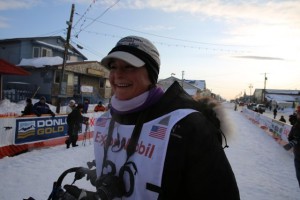 Jessie happy to finish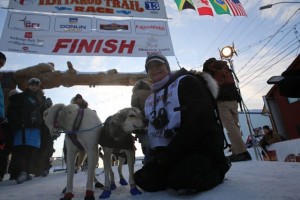 Jessie and Streak and Porsche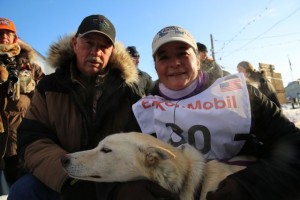 Jesse and Jim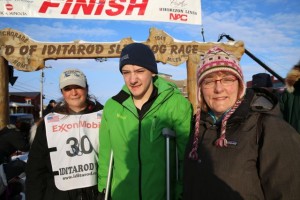 Jessie and her hosts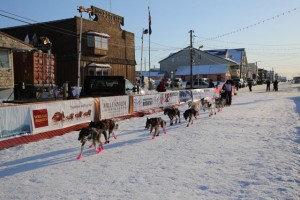 Lance coming in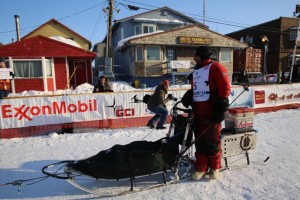 Lance almost there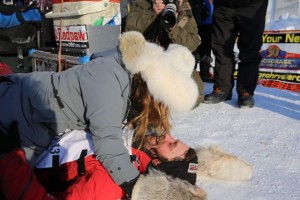 happy greeting by his girlfriend who came up to surprise him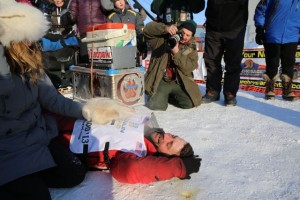 Lance is exhausted after being chased by Ramey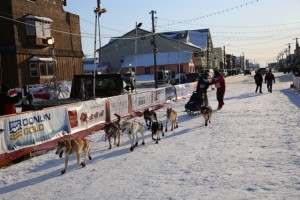 Lance greeting Ramey Smyth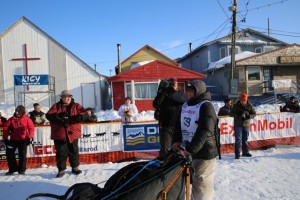 Ramey coming in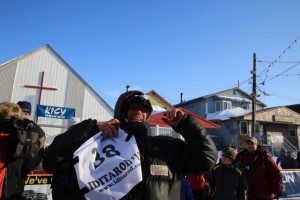 Ramey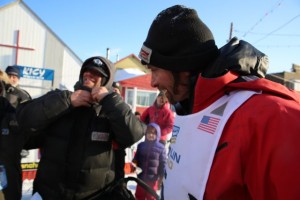 Friends at the finish line after a duel, Ramey and Lance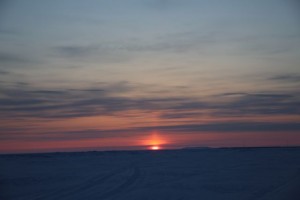 Sunset during last nights ride in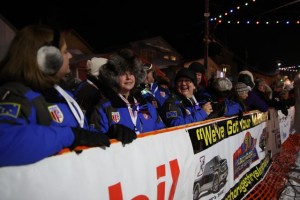 Waiting for the finishers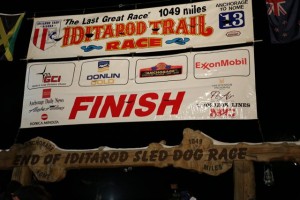 Finish Line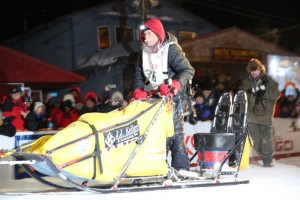 And here comes Mitch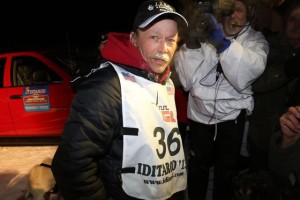 Mitch had a good work out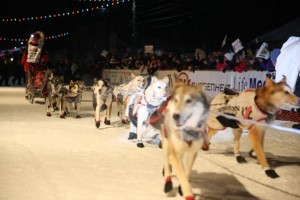 Here comes Aliy Zirkle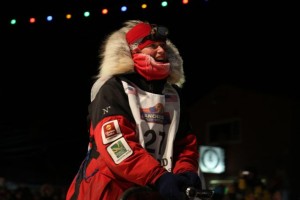 Aliy finishing second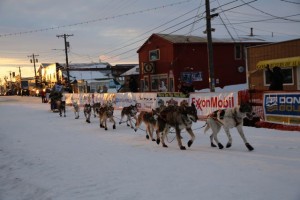 Cim Smyth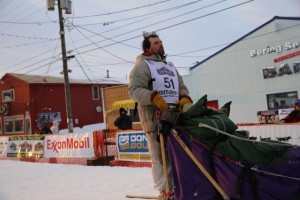 Just outran Paul Gebhard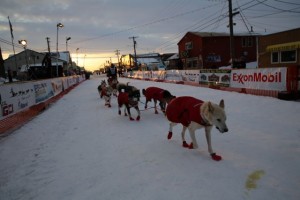 Here comes Paul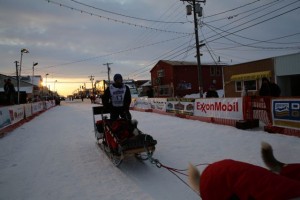 Paul Gebhard finishing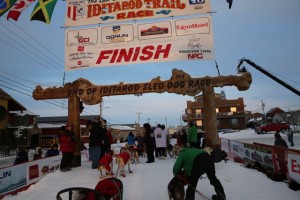 Cim´s and Paul´s team in the finish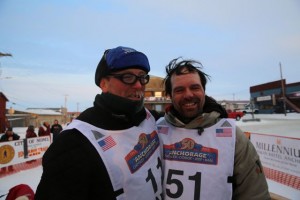 Still friends after a tight finish, Paul and Cim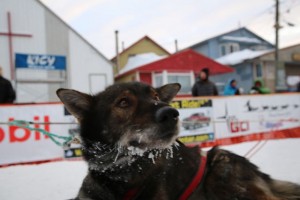 Frosty the dog