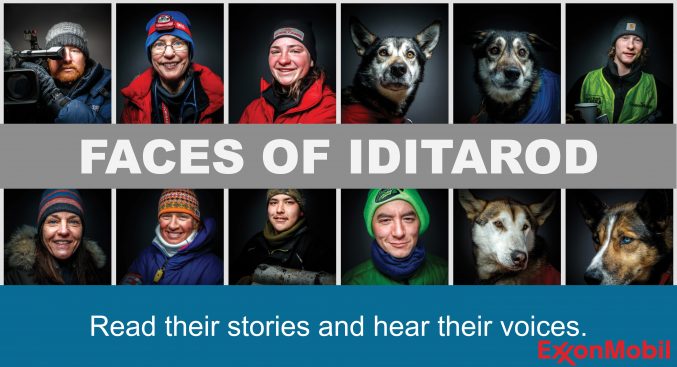 On Iditarod in July day 8, we are pleased to feature Faces of the Iditarod. Famed Iditarod photographer, Jeff Schultz has produced a magical multi-media "living" exhibit that captures the soul and essence of the Iditarod by profiling a growing list of 565 mushers, volunteers, spectators, village residents, and of course the canine athletes. Listen to members of Iditarod Nation tell how got involved with the event, their most memorable Iditarod moment, and what they know for sure.
This is a just small sampling of the thousands of selfless people involved, one way or the other, in the Last Great Race on Earth. Faces of Iditarod is a project by famed Iditarod photographer and recent Mushing Hall of Fame inductee Jeff Schultz.
Listen to all the stories here.