Conditions were near perfect this morning for the ceremonial start of Iditarod. No big warm gloves needed. Sunshine, with the occasional whisks of fog moving off Turnigan Arm.  One by one mushers started in two minute intervals down 4th Avenue, Idita-Riders wearing huge smiles on their faces. They are truly in for an experience of a lifetime. Where else in professional sports can a fan get so close to the athlete as to ride with them in a dogsled? Some teams were going wild, barking and lunging, and at times pulling so hard, that they shake the volunteer dog handlers off. At times I got drafted into holding back the dogs instead of taking pictures. Other teams came very patiently and calmly to the starting line to the cheer of fans lining both sides of the chute. 
I have been repetitively asked for my top Iditarod picks. Although I have my Top 10 a while ago, here I am leaning myself out of the window for my Top 3 picks. Aliy Zirkle, Jeff King, Robert Sorlie. Yes, I am going with the wisdom, versus the upcoming youth. As somebody well noted, maybe my partly because I also have more grey hair these days. 
A day like today pictures do better justice than words, so here is a collection of shots from this morning. Enjoy!
Sebastian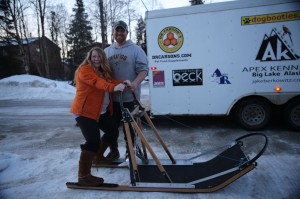 Jake and Robin with the last minute borrowed sled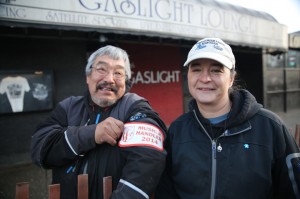 a clearly overqualified Handler. Mike William Sr, always an honor to meet, here with Jessie Royer.
Commemorating the old times, Musher no 1 Sled with Geepole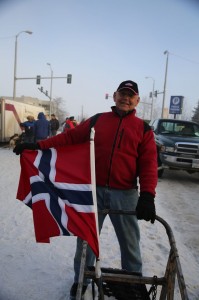 Iditarod finisher Gene Smith is hosting Team Robert Sorlie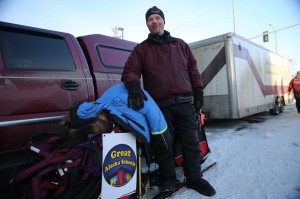 Top Contender Aaron Burmeister, in 2011 I ran some of his dogs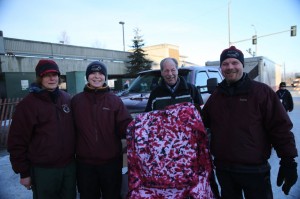 The whole Burmeister clan, Aaron´s dad Richard has been on the ITC board for many years and now Aaron is following in his footsteps.
Jeff King sharing a cheese bagel with Barnum.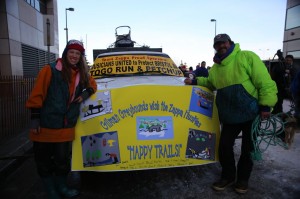 Some Mushers like Monica Zappa dedicate their run to a bigger cause.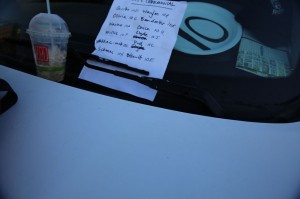 Aliy Zirkle´s team line up. Will this be some of the champions?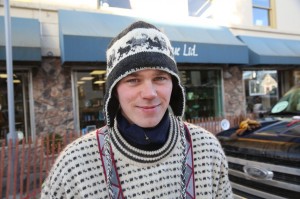 Joar…. watch out for him. Fiercely competitive behind the calm demeanour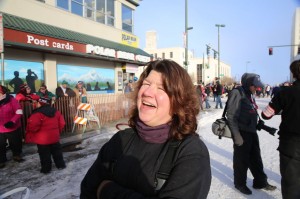 Karen having fun on her last one…. I could not help to point out the " other last one " who parked right next to her, Hans Gatt, who swore off racing Iditarod 2 years ago…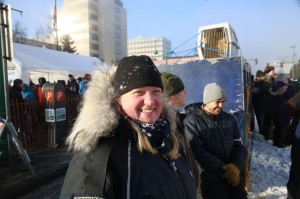 Abbie West of Cosmic Canines.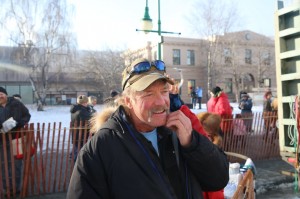 Sonny Lindner´s carrer has spanned several decades and he is still having fun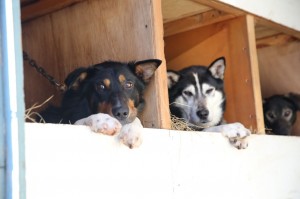 Cozy in Sonny Lindners truck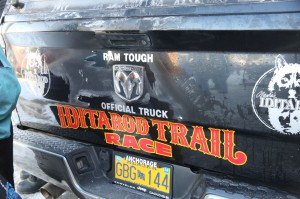 Official Truck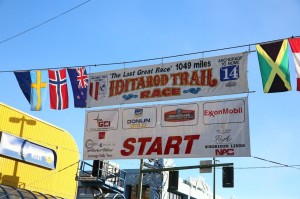 Crossing this line, many mushers have dreamt about for many years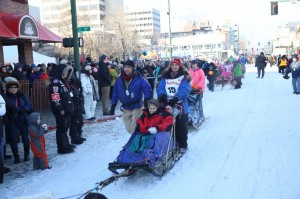 Yukoner Michelle Phillips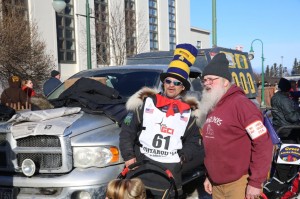 Hugh, who likes to put on a show for the spectators.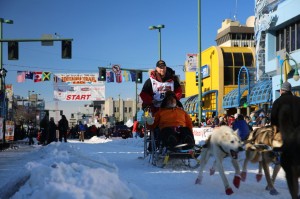 Leaving on an 11 Mile Ride through Anchorage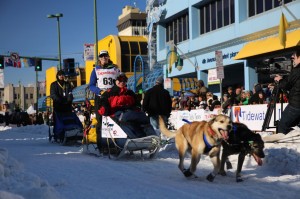 Katherine Keith from Kotzebue
Mike Ellis who finished a great 30th place in his first Iditarod last year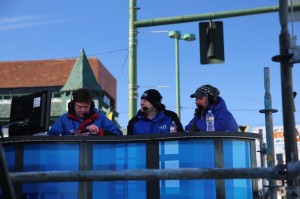 The 3 wise men…. Iditarod live commentary.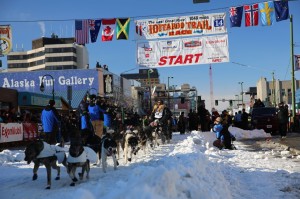 And they are off…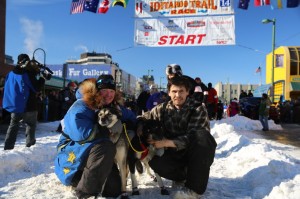 Abby West and Jay Cadzow.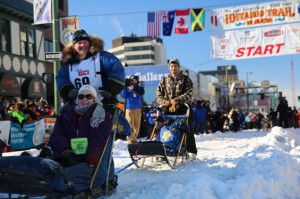 Abby West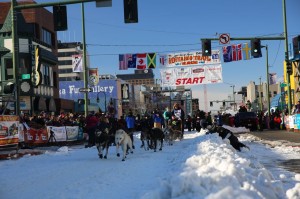 And the last team of Sonny Lindner leaving the starting line, no 70.