I got weather cancelled trying to fly from Unk to Anchorage today. Surprise. So far I have always gotten weather cancelled in Unk, so why change that now. On the upside, I get to see more teams coming in. The latest group to arrive was John Schandelmeier, Fabio Berlusconi and Damon Ramaker. Gabe Dunham is busy massaging her dogs. Unfortunately there is no one massaging the mushers.
John has taken a little longer from Kaltag than I had anticipated. Talking to him here, I learned why. His team has gotten off their food, so he is resting them longer. In Nulato John was running with the group of Martin Buser and Bob Buntzen which both came in here this morning are now en route to Shaktoolik. John rested at Old Woman cabin and once he got going towards Unk, his usual leaders were not very interested in leading anymore. And John is a true dogman. So see him having problems like that is humbling.
He was glad when Damon Ramaker came by and John was able to followed him into Unalakleet. It looks like John is bedding down here for another long rest, so see if he can make the dogs feel better about themselves again. Trying a few different foods can do the trick too. Grayson Bruton had some beef fat and sheefish, both new items on the menu for John's dogs. So he went back outside to try feeding them that. And heck, the chowed it down.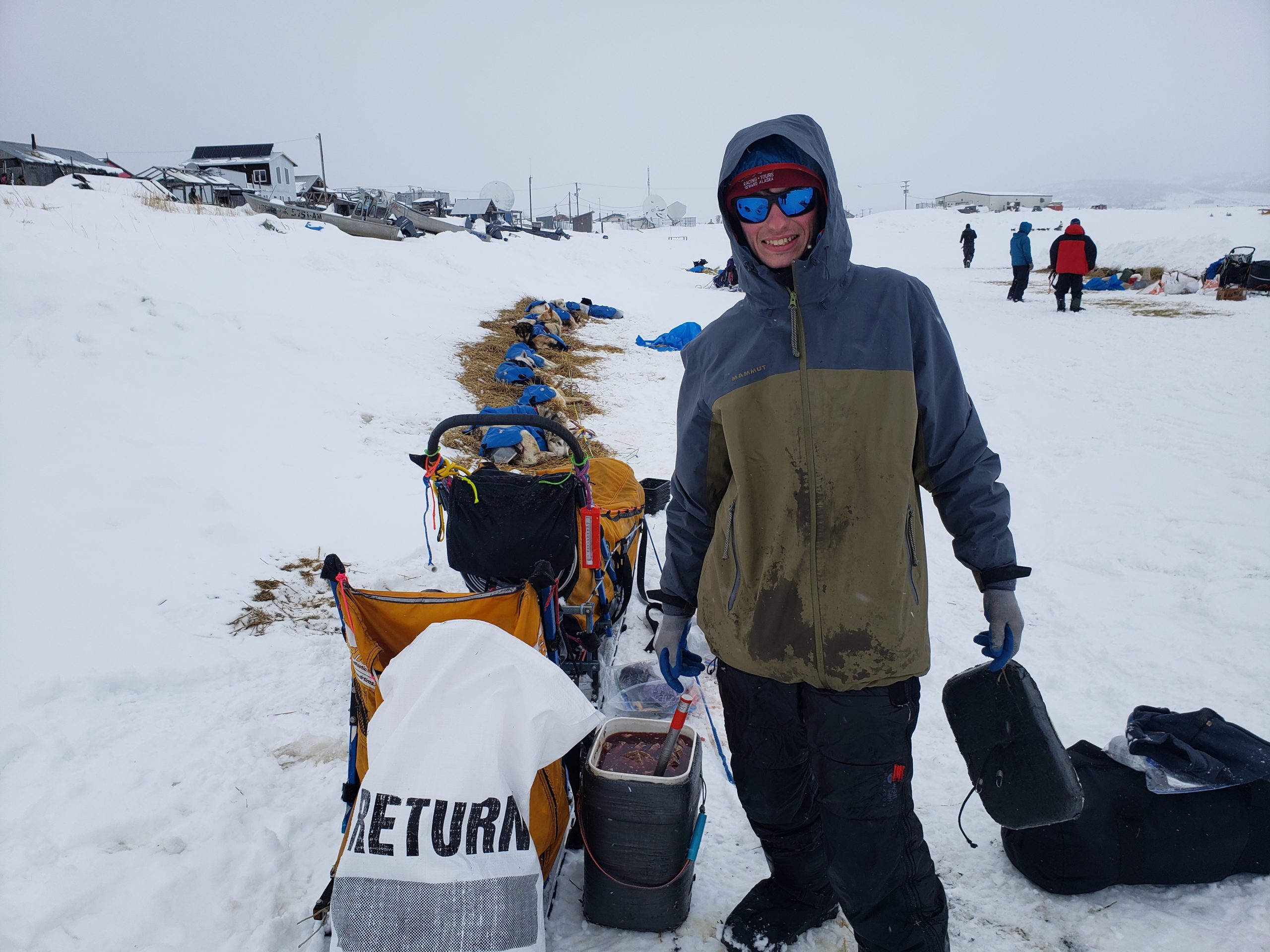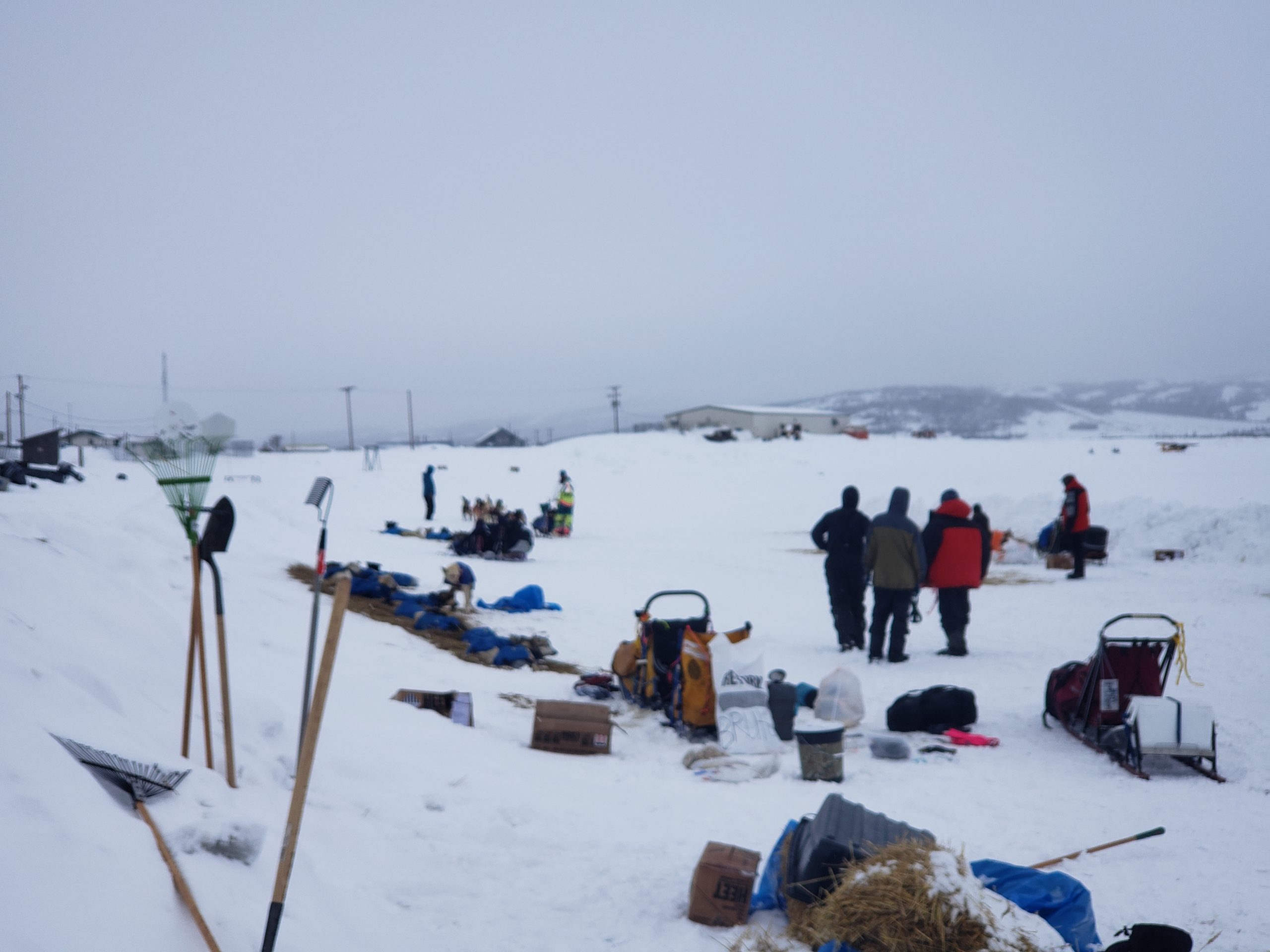 Karin Hendrikson, who was a judge in the 2019 race is also debating her next move. The long, relatively unsupported run through Shaktoolik to Koyuk weights on her mind. Hopefully she will head down the trail soon, to see how it things go. She could always come back here, if things do not feel right. Lets hope that is not the case.
Damon Ramaker on the other hand seems to be having a ball. Pizzas from Peace on earth keep on appearing on the checkpoint tables. Could be worse places to get stuck at.
Looking at the front pack. Thomas Waerner has dropped onto the beach and is nearing the blow hole. With the current southerly winds, it should not be roaring there. Mitch Seavey has left White Mountain too. He should be relatively safe in 2nd position. Jessie Royer has been consistently slower during the last runs. She should be relatively set in 3rd place.  Brent Sass and Aaron Burmeister are only a few minutes apart for 4th and 5th place.
Now behind that, there is a tight race going on. Same as Mitch Seavey moving through the ranks, Paige Drobny has been catching teams. She has rested a little longer in the checkpoints, and that is paying dividends now. The next team in her sights is Joar Leifseth Ulsom. He will not be easy to catch. Paige is driving a heck of a dog team. Time will tell how that is going to play out. Not only have the dog teams beat me to Nome, if this flying thing continues, they will beat me back to Anchorage also.