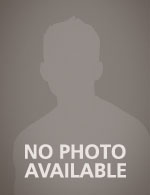 Burt Bomhoff
Hometown:
Chugiak, Alaska
There are no records for this musher during the 1991 race.
Biography
Burt Bomhoff, 67, was born in South Dakota. He moved to Alaska in 1960, because he had "wanted to since childhood." He is an engineer and currently serves as Facilities Manager for the long Range Radar system in Alaska. He is also a commercial pilot.
Burt first rode a dog sled in 1978 with Dick Tozier and handled for Dick's racing team during the '79/'80 racing season. He began putting his own team together for Iditarod in 1979. The 1981 Iditarod was the first sled dog race he entered. He finished seven Iditarods through 1992.
As owner of Alaska's Golden Horn Lodge, Burt founded and sponsored the Gold Coast Award, which was presented to the first team to reach the coast at Unalakleet. After he sold Golden Horn, the National Bank of Alaska took over sponsorship of the award.
Burt worked on Iditarod race organizational matters for many years, including service on the Board of Directors. He was president during the 1986 race, a year of significant accomplishment for Iditarod, including the building of the headquarters building in Wasilla. During his presidency, manuals were written to assure uniformity for the race's important job functions such as race marshal and trail breakers.
Burt also conducted the first rookie seminar, which still is an important event for Iditarod rookies.
Additionally, he served as president of the Iditarod Official Finishers Club for six years. Burt is the father of three adult children, Brad, Jeff and Jill and the grandfather of two girls. In his spare time he enjoys dogs, hunting, fishing, flying and falconry.