The deadline for media credential applications has passed. To be considered for a late media credential, please contact Bri Kelly, Media Coordinator, at Thompson & Co. Public Relations
media@iditarod.com.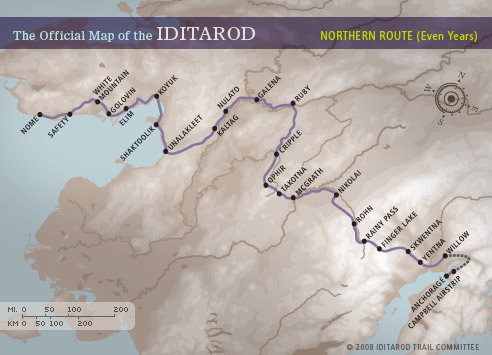 OFFICIAL RACE MAP 2020 NORTHERN ROUTE
Adobe Acrobat – Recommended for download or those having device compatibility issues with other formats (25.2 MB)
2020 media registration form (registration is closed for 2020 race)
2019 Champion Summary
Peter Kaiser of Bethel won the 2019 Iditarod Sled Dog Race with a time of 9 days, 12 hours, 9 min, and 2 seconds. Kaiser also received several Iditarod awards in 2019 including the Northrim Bank Achieve More Award, Bristol Bay Native Corporation Fish First Award and the Lolly Medley Memorial Golden Harness Award. Read more about Kaiser here.
2020 Press Releases
Listed from newest to oldest.