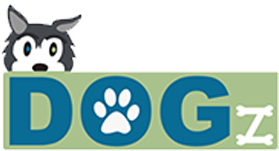 Welcome to the family, Dock Dogs and Dueling Dogs!
The Iditarod is in the process of spinning out its Insider Network into a new channel, DOGZ that will provide thought-leading content and entertainment for all facets of dog owners and fans. As part of this plan, DOGZ is announcing its purchase of the leading canine aquatics event producer, DockDogs® based in Medina, Ohio.


For nearly 20 years DockDogs® has been producing fun-filled events for dogs and their handlers including the disciplines of Big Air; a long jump for Dogs, Speed Retrieve®; an Olympic-like sprint, swim, retrieve, for dogs, and Extreme Vertical®; a high jump for dogs along with other events. DockDogs® events combine the popularity of dogs in general and canine aquatics
jumping events specifically that captivate audiences via 250 events a year.


"This acquisition will enhance the entire DockDogs® experience, for the community and its canine fun" said DockDogs® CEO Grant Reeves. "Our content will now be available on demand via the DOGZ channel and the exposure to the 4 million Iditarod fans around the world will drive participation for our, affiliates, host and venue partners." DOGZ, LLC, is a direct-to-consumer streaming channel that will feature content to be enjoyed by the 62 million dog owners in the U.S. and across North America. DOGZ content will include shows such as "The Dog Whisperer," ask the vet, dog training 911, dogs in the Kitchen, which
dog for you, and a DOGZ film festival. With the purchase of DockDogs®, all the related disciplines and the high energy sport of Dueling Dogs® will also be added to the DOGZ streaming lineup. 
CLICK BELOW TO LEARN MORE ABOUT OUR NEW AFFILIATE PARTNERS
AWESOME DOGS DOING AWESOME THINGS
Nutrition, training, wellness, dognamics.

All things DOGZ, all in one place.