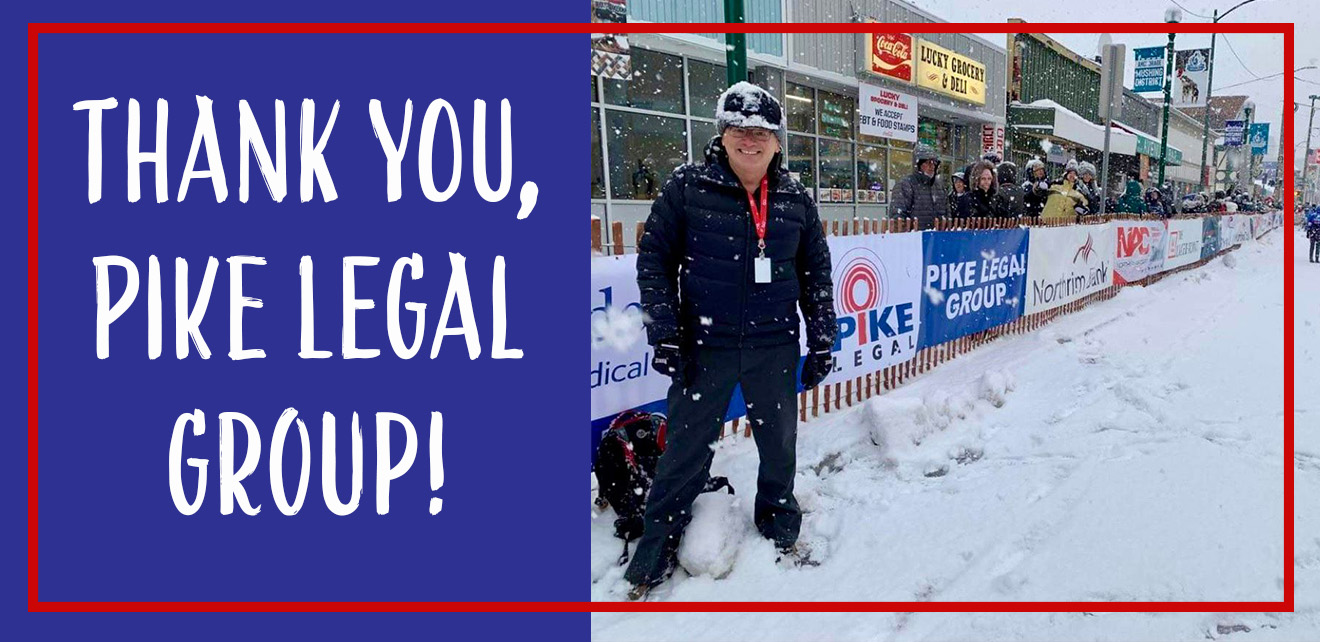 The Iditarod sure has some amazing supporters, and David Pike is absolutely one of them. In 2021, the Pike Dog Wellness First Initiative provided a $500 veterinary bill reimbursement to the first 25 teams to sign up for the Iditarod in the Covid challenged 2021 and 2022 races. For the 2023 Race, Pike Legal Group is providing a generous donation to help ensure exemplary dog care.
"The Iditarod is facing some major challenges from external forces. This is a good time for everyone who loves traditional dog powered sports to step up their support of the iconic Last Great Race through donations and volunteering. No other race captures the spirit of Alaskan dog mushing like the Iditarod," Pike says.
Due to Pike Legal Group's unwavering support of The Iditarod and the health consciousness of these 4-legged athletes, The Leonhard Seppala Humanitarian Award will now be presented by Pike Legal Group. The Leonhard Seppala Humanitarian Award is awarded to the musher that demonstrates the utmost in exemplary dog care. The recipient is determined by veterinarians along the trail and 3 veterinarian judges in Nome who objectively assess and assign a numerical score to each dog based on a specific wellness criteria. The highest total score determines the winner of this prestigious award.
Thank you, David & Pike Legal Group for supporting the health and wellness of these incredible athletes!