Hello Iditarod Race Fans.
I took a drive out to the Chugiak Dog Sled Track and as expected it was a busy place. Jeff Deeter from Black Spruce Racing in Fairbanks was out for a run. His dogs must feel like entering the Bananabelt with it being 20F above. Most of the winter they were lucky if they saw 20 below F in Fairbanks since December.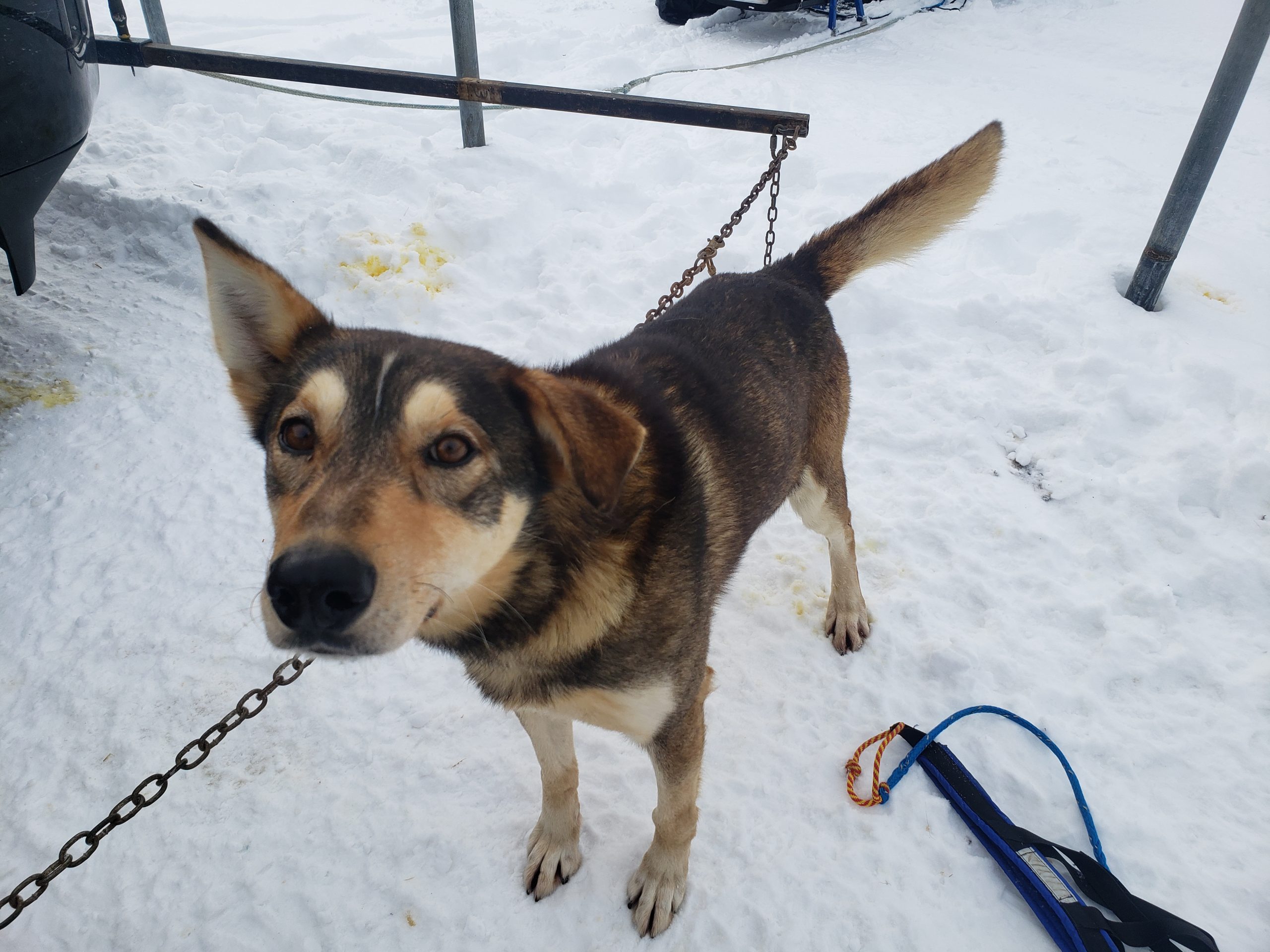 79 year old Jim Lanier just returned from a run with a big grin on his face. He lives close to the track and is training on home turf. Having to truck for each run is quite the added chore. Maybe that is Jim's secret for staying fit. Last year in White Mountain I worked in the checkpoint with Rebecca Rowin. She proudly told me: " I have run my 1st Qualifier this winter ". That is the beginning of a slippery slope. She would not be the 1st volunteer turned Iditarod Musher.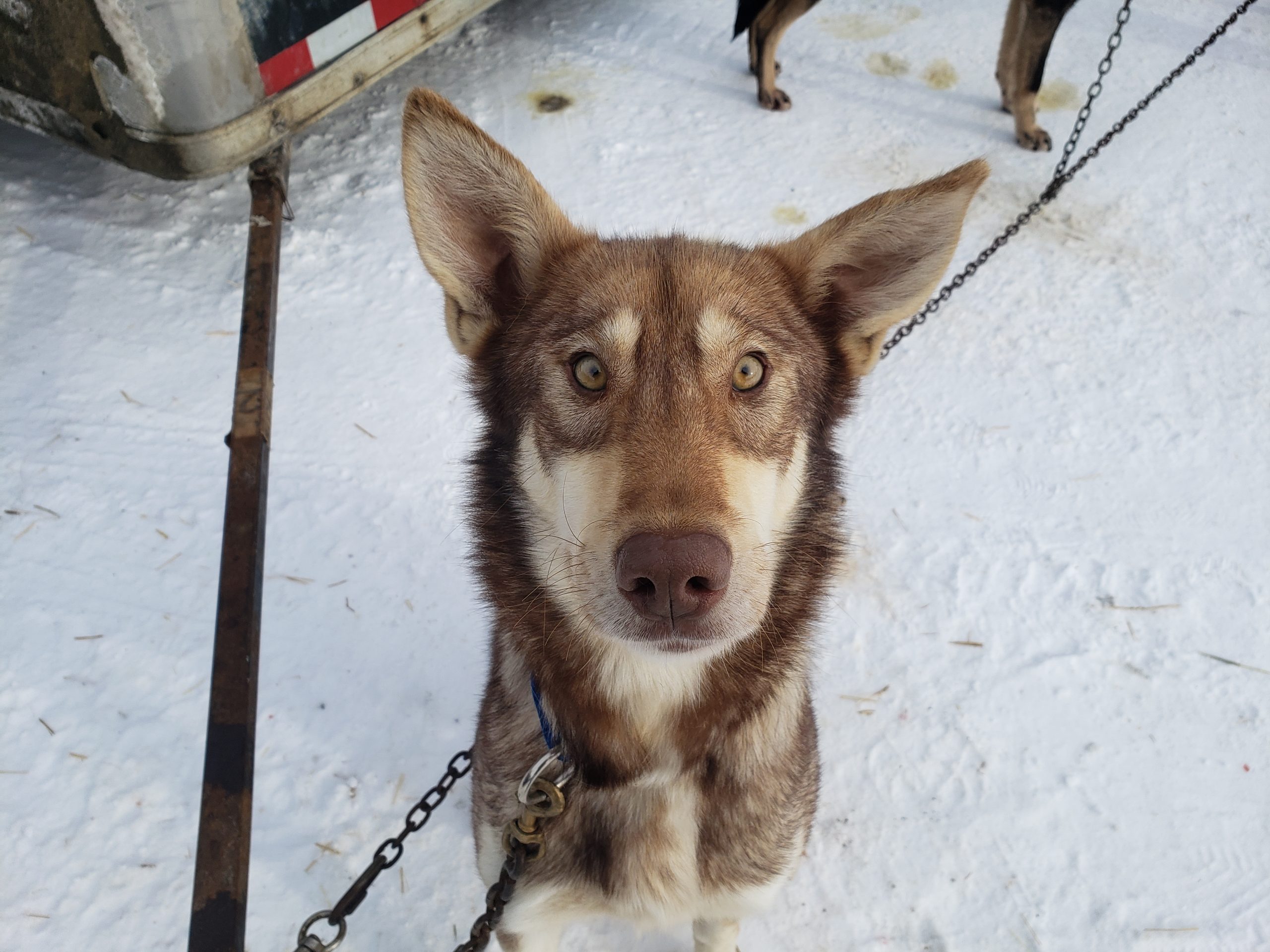 Other dog trucks anything from Sprint Mushers to recreational team with home made sleds and on the far side was the dog truck from Canadian Jason Campeau. Only that Jason was missing from the scene with a last minute doctor visit with not feeling 100% this morning.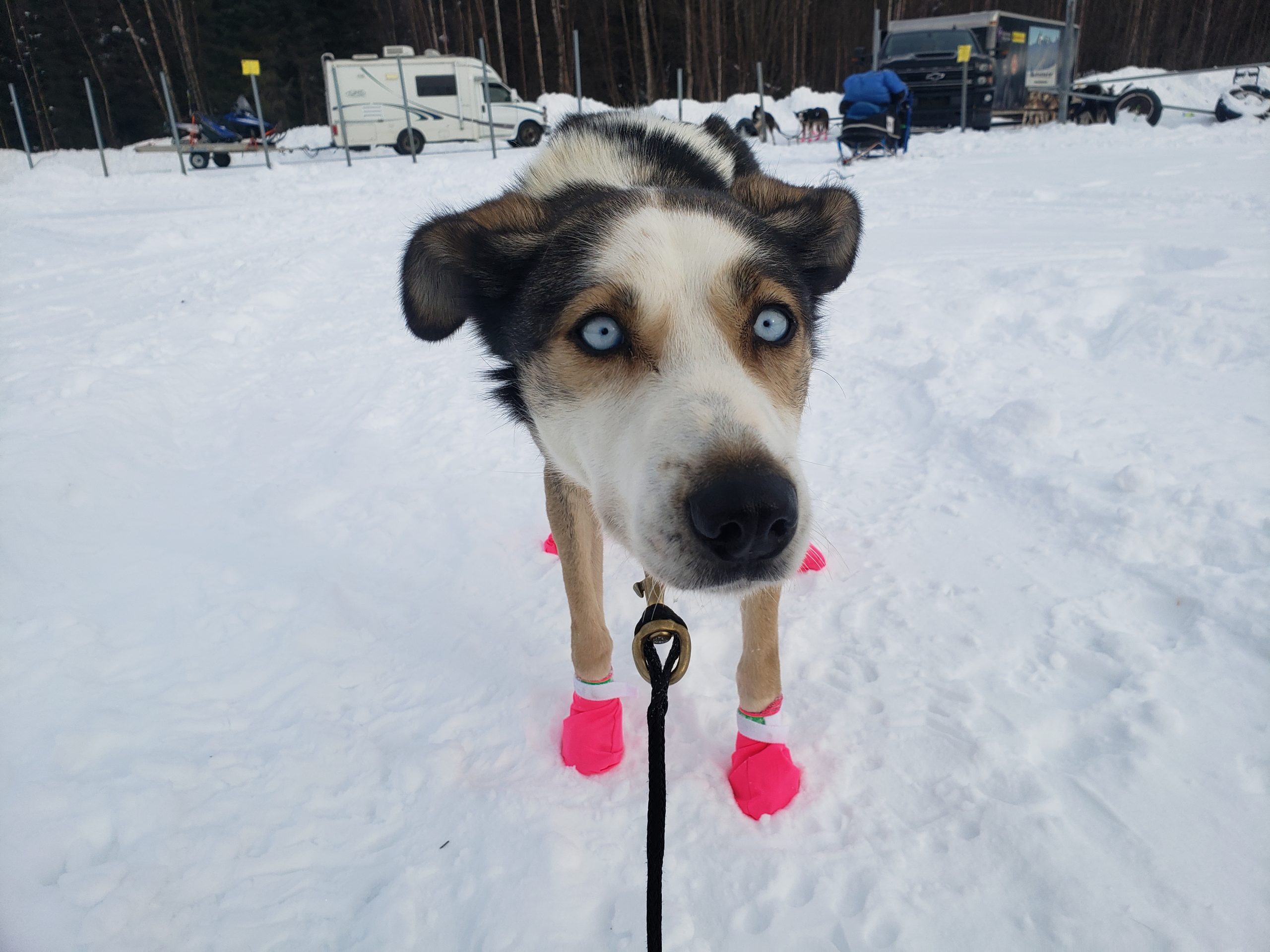 Jason's wife Jennifer was hooking up a 10 dog team next to Larry Daugherty, who is running the 2nd team for Atka Kennel. Larry is going to be in for a challenge with spending very limited time training with that team this winter. Building a strong bond with the dogs is pretty important, specially if conditions turn challenging. They tend to do on the coast, from Unalakleet onwards. 
Here a few shots from the dog track: