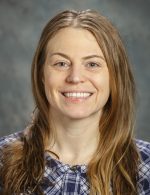 Biography
Katherine Keith, 40, was born in Minnesota and lived there until completing high school. During her teenage years, her rock climbing interests took her all over the country, including Devils Tower and the Needles in South Dakota, Vedauwoo in Wyoming, as well as other climbing spots in Colorado and Arizona, among other places. She also loved wilderness hiking, which led her to the Pacific Crest Trail in 1998 on a solo quest to hike from the Mexico border to Canada.
At 21, Katherine purchased an old ice cream truck, which she drove up to Alaska to learn how to run a dog team. After the devastating loss of her first child and her husband, Katherine pushed to start her life over by enrolling in the University of Alaska in Fairbanks, where she got her pilot's license, became an EMT, and graduated with an interdisciplinary degree in Renewable Energy Engineering.
Katherine also began training for and participating in endurance training pursuits. Six full Ironman Triathlons later, Katherine and her finance John Baker raise and train more than 70 dogs. Katherine began racing dogs herself in 2012 and has since run the Iditarod five times, as well as competing in the 1,000-mile Yukon Quest in 2017 and 2018.
Katherine and John own a few small businesses including Remote Solutions, Team Baker Kennel, and a non-profit, Alaskans Changing Together, which allows them to professionally help meet the needs of rural Alaska. Katherine is a certified Bulletproof and Integrative Nutrition health coach.
As an advocate for wellness, she is committed to supporting Alaskans to build capacity through responsible, sustainable development in communities large and small. An endurance sled dog racer and Ironman triathlete, she provides clients with help in establishing, reaching, and exceeding their goals. Professionally, she is an expert facilitator, planner, organizational development leader, and coach. Katherine also is a private pilot, fishes commercially for salmon above the Arctic Circle, while also operating the dog kennel. Katherine currently lives in Kotzebue, Alaska, with her fiancé John and 15-year-old daughter Amelia.
2016 Standings
Checkpoint
Time In
Dogs In
Time Out
Dogs Out
Rest Time
Previous
Layover
Status
Distance
Enroute Time
Speed (mph)
8hr
24hr
Anchorage
3/05 13:02:00
16
3/05 13:02:00
16
0h 0m
Willow
3/06 16:46:00
16
Yentna
3/06 20:42:00
16
3/06 20:46:00
16
0h 4m
3h 56m
10.68
42
Skwentna
3/07 03:05:00
16
3/07 03:11:00
16
0h 6m
6h 19m
4.75
30
Finger Lake
3/07 07:58:00
16
3/07 11:44:00
15
3h 46m
4h 47m
8.36
40
Rainy Pass
3/07 15:29:00
15
3/07 15:40:00
15
0h 11m
3h 45m
8.00
30
Rohn
3/07 23:16:00
15
3/07 23:39:00
13
0h 23m
7h 36m
4.61
35
Nikolai
3/08 13:00:00
13
3/08 17:45:00
12
4h 45m
13h 21m
5.62
75
McGrath
3/09 00:00:00
12
3/09 03:48:00
12
3h 48m
6h 15m
7.68
48
Takotna
3/09 06:26:00
12
3/10 06:28:00
10
24h 2m
2h 38m
6.84
18
Ophir
3/10 09:05:00
10
3/10 09:13:00
10
0h 8m
2h 37m
8.79
23
Cripple
3/10 23:39:00
10
3/11 04:45:00
10
5h 6m
14h 26m
5.06
73
Ruby
3/11 18:54:00
10
3/11 23:05:00
10
4h 11m
14h 9m
4.95
70
Galena
3/12 05:16:00
10
3/12 13:26:00
10
8h 10m
6h 11m
8.09
50
Nulato
3/12 20:24:00
10
3/13 00:21:00
10
3h 57m
6h 58m
5.31
37
Kaltag
3/13 05:48:00
10
3/13 08:53:00
10
3h 5m
4h 27m
10.56
47
Unalakleet
3/13 22:26:00
10
3/14 05:11:00
9
6h 45m
13h 33m
6.27
85
Shaktoolik
3/14 11:15:00
9
3/14 15:12:00
9
3h 57m
6h 4m
6.59
40
Koyuk
3/14 22:26:00
9
3/15 03:20:00
9
4h 54m
7h 14m
6.91
50
Elim
3/15 09:31:00
9
3/15 11:39:00
8
2h 8m
6h 11m
7.76
48
White Mountain
3/15 18:55:00
8
3/16 02:55:00
8
8h 0m
7h 16m
6.33
46
Safety
3/16 10:30:00
8
3/16 10:31:00
8
0h 1m
7h 35m
7.25
55
Nome
3/16 14:30:05
8
3h 59m
5.52
22