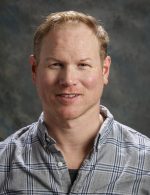 Biography
Steve's life and career have been characterized by integrity, leadership, and patriotic service.
A 6th generation Kansan, Steve Watkins, 41, attended the West Point, where he excelled at engineering, student government, and football. In the U.S. Army, Steve achieved the rank of Captain and is a qualified Airborne Ranger. Steve was stationed in Alaska in 2000. This is when he first ran dogs.
He first saw combat in 2004 in the violent Khost province where he conducted combat patrols on the Afghanistan – Pakistan border. After the Army, Steve worked an independent contractor in conflict environments in engineering, security, and economic development, as well as eliminating fraud, waste, and abuse of U.S. taxpayer money.
Steve Watkins is an accomplished athlete and explorer. His last Iditarod was in 2015, when he attempted to be the first to complete the Last Great Race and climb Mt. Everest in the same year. He completed the Iditarod but 19,200 feet up Everest, a 7.8 magnitude earthquake struck Nepal, killing over 8,500 people — 22 people died on Mt. Everest that day, 6 were members of Steve's team. It was the deadliest day in the history of Mt. Everest.
Steve Watkins has traveled to over 75 countries. He holds advanced degrees from West Point, the Massachusetts Institute of Technology (MIT), and Harvard.
Steve Watkins is currently running in the 2018 election for the United States Congress to represent Kansas' 2nd Congressional District.
2018 Standings
Checkpoint
Time In
Dogs In
Time Out
Dogs Out
Rest Time
Previous
Layover
Status
Distance
Enroute Time
Speed (mph)
8hr
24hr
Willow
3/04 15:54:00
16
Yentna
3/04 20:05:00
16
3/04 20:05:00
16
0h 0m
4h 11m
10.04
42
Skwentna
3/04 23:43:00
16
3/05 06:29:00
16
6h 46m
3h 38m
8.26
30
Finger Lake
3/05 12:13:00
16
3/05 17:42:00
16
5h 29m
5h 44m
6.98
40
Rainy Pass
3/05 22:15:00
16
3/06 05:40:00
16
7h 25m
4h 33m
6.59
30
Rohn
3/06 16:34:00
16
3/07 02:30:00
16
9h 56m
10h 54m
3.21
35
Nikolai
3/07 16:18:00
16
3/07 22:59:00
14
6h 41m
13h 48m
5.43
75
McGrath
3/08 10:03:00
14
3/08 11:21:00
13
1h 18m
11h 4m
4.34
48
Takotna
3/08 13:08:00
13
3/09 14:36:00
13
25h 28m
1h 47m
10.09
18
Ophir
3/09 17:30:00
13
3/09 21:25:00
13
3h 55m
2h 54m
7.93
23
Iditarod
3/10 17:30:00
13
3/11 04:30:00
13
10h 0m
20h 5m
3.98
80
Shageluk
3/11 17:14:00
13
3/12 01:07:00
12
7h 53m
12h 44m
4.32
55
Anvik
3/12 05:11:00
12
3/12 07:43:00
12
2h 32m
4h 4m
6.15
25
Grayling
3/12 11:20:00
12
3/12 16:10:00
12
4h 50m
3h 37m
4.98
18
Kaltag
3/14 18:50:00
12
3/15 02:50:00
12
8h 0m
50h 40m
2.41
122
Unalakleet
3/15 18:22:00
12
15h 32m
5.47
Withdrawn
85