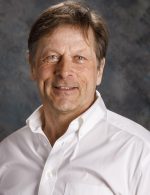 Biography
Born in Winterthur, Switzerland in 1958, Martin became fascinated with sled dogs while still a teen. He came to Alaska in 1979 to enhance his knowledge of care and training of sled dogs. He began working and training with long-time Alaskan mushers Earl and Natalie Norris and ran his first Iditarod in 1980. Martin and wife Kathy Chapoton, a retired teacher, reside in Big Lake, Alaska, where the family owns and manages Happy Trails Kennel. Their sons, Nikolai and Rohn, both named after Iditarod checkpoints, have been involved with dogs at various times in their lives. Nikolai currently resides in Seattle. Rohn completed three Iditarods, his first Iditarod in 2008, as a senior in high school.
Martin runs the race each year with his dogs to test the success of their breeding, training and physical endurance. He regards his racers as true competitive athletes and prides his team on their longevity and spirit of competition. For nine years, Martin's 2002 team held the record for the fastest Iditarod by completing the race in 8 days, 22 hours, 46 minutes and 2 seconds.
As a tribute to his treatment of his racers, Martin was awarded the coveted Leonhard Seppala Award an unprecedented five times, in 1988, 1993,1995, 1997 and again in 2014 for the most humanitarian care of his dogs. The award was named for the most famous Alaskan musher who ran the longest and most dangerous stretch of the 1925, 674-mile diphtheria serum run from Nenana to Nome, which saved hundreds of lives.
Following Martin's 2002 Iditarod victory, the process for his becoming a naturalized citizen of the United States was completed under the burled monument. He then turned around in Nome and made the trip from Nome to Big Lake with his family by snowmachine.
Upon completion of the 2005 Iditarod after a woodworking accident 4 days prior to the race start resulting in the amputation of a part of his finger; he was awarded both the Sportsmanship and Most Inspirational Awards by his fellow mushers.
Martin is an honorary member of Rotary. He is always involved with some project around the kennel or house. While he and Kathy moved into the retirement home that Martin built, they are still working on finishing all the details, your typical Alaskan self built home that is never quite finished. Martin is on the Board of Directors of the Blood Bank of Alaska and has donated over 11 gallons of blood!
In the summer, Martin and his family give tours of their working kennel. The tour begins with a DVD trip from Anchorage to Nome narrated by Buser and includes his unique anecdotal stories gathered over 33 Iditarods. Visitors are offered a glimpse of a mock-up of the Cripple Checkpoint complete with campfire and wall tent. Veterinary and dog care topics are discussed and of course, there's the cuddling of puppies. The tour ends with a riotous symphony of dogs barking as a team is hooked up and taken on a demo run to show folks the dogs in action.
Mile by Mile: Martin Buser's Iditarod is a newly revised video. In partnership with Jeff Schultz and Sprocketheads, LLC and Little Frog Video, a unique journey from Anchorage to Nome with some of the most spectacular images ever assembled in a DVD was created. With a combined 54 years on the trail, Jeff's photos and Martin's trail stories make it possible for you to "be there" on the back of the sled! The video now includes insight into life with sled dogs.
Martin tailors motivational speeches on many topics to large and small audiences in and outside Alaska. Some titles include:
• "You're Only As Fast As Your Slowest Dog: Elevating the Entire Team for Maximum Performance"
• "Capitalizing on Extreme Challenges"
• "Travelogue Alaska: Negotiating 1000+ miles with a Dog Team", "Work Hard, Never Quit, the Mantra for Life in the Last Frontier(or anywhere else for that matter)"
Martin is currently the musher with the most consecutive Iditarod finishes, 36 races completed in row, 38 total finishes. He is a four-time Iditarod champion winning the race 1992, 1994, 1997 and 2002. While the race is always the final exam, the year round interaction and relationship with the dogs is the most valuable aspect of this lifestyle. On a daily basis, we are amazed by the stamina, loyalty, honesty, and joy of our dogs. Author Brian Jacques went on a ride with Martin and the team many years ago and described the dogs as "eternal children." We couldn't agree more. It is our good fortune to be able to take care of them.
Martin published DOG MAN: Chronicles of an Iditarod Champion in March 2015. The book is available at our online store at www.buserdog.com.
Martin was inducted into the Alaska Sports Hall of Fame in 2017.
Awards
Herbie Nayokpuk — Sponsored by Northern Air Cargo


2022 Standings
Checkpoint
Time In
Dogs In
Time Out
Dogs Out
Rest Time
Previous
Layover
Status
Distance
Enroute Time
Speed (mph)
8hr
24hr
Willow
14
3/06 15:12:00
14
Yentna
3/06 18:58:00
14
3/06 19:01:00
14
0h 3m
3h 46m
11.15
42
Skwentna
3/06 22:05:00
14
3/07 04:20:00
14
6h 15m
3h 4m
9.78
30
Finger Lake
3/07 08:56:00
14
3/07 13:44:00
14
4h 48m
4h 36m
8.70
40
Rainy Pass
3/07 17:11:00
14
3/07 22:25:00
13
5h 14m
3h 27m
8.70
30
Rohn
3/08 02:29:00
13
3/08 02:42:00
12
0h 13m
4h 4m
8.61
35
Nikolai
3/08 16:42:00
12
3/08 23:50:00
12
7h 8m
14h 0m
5.36
75
McGrath
3/09 05:58:00
12
3/10 06:24:00
12
24h 26m
6h 8m
7.83
48
Ophir
3/10 11:36:00
12
3/10 16:57:00
12
5h 21m
5h 12m
7.88
41
Cripple
3/11 07:54:00
12
3/11 15:18:00
12
7h 24m
14h 57m
4.88
73
Ruby
3/12 02:25:00
12
3/12 10:25:00
11
8h 0m
11h 7m
6.30
70
Galena
3/12 16:03:00
11
3/12 22:14:00
11
6h 11m
5h 38m
8.88
50
Nulato
3/13 05:03:00
11
3/13 12:00:00
11
6h 57m
5h 49m
6.36
37
Kaltag
3/13 16:04:00
11
3/14 02:17:00
11
10h 13m
4h 4m
11.56
47
Unalakleet
3/14 14:57:00
11
3/14 23:33:00
11
8h 36m
12h 40m
6.71
85
Shaktoolik
3/15 05:00:00
11
3/15 12:50:00
11
7h 50m
5h 27m
7.34
40
Koyuk
3/15 18:37:00
11
3/16 02:45:00
11
8h 8m
5h 47m
8.65
50
Elim
3/16 07:54:00
11
3/16 13:34:00
11
5h 40m
5h 9m
9.32
48
White Mountain
3/16 19:14:00
11
3/17 03:14:00
10
8h 0m
5h 40m
8.12
46
Safety
3/17 09:20:00
10
3/17 09:26:00
10
0h 6m
6h 6m
9.02
55
Nome
3/17 12:17:25
10
2h 51m
7.72
22