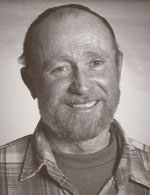 Rodger Roberts
Hometown:
Ophir, Alaska
Website:
http://www.ophirgold.com
There are no records for this musher during the 1989 race.
Biography
Rodger Roberts, 61, was born in Indiana. He was in the USAF for 14½ years. He came to Alaska to live in 1972 because he wanted "someplace quiet." He began mushing in 1965 and said he became interested in the Iditarod when he was handing out coffee and donuts at the Tatalina Air Force site during the first race. He last ran the race in 1991. Rodger says, "I had to get out of dogs in 1991 because of failing health. When the Allopathic Medical System could or would not heal me, I went back to school for 120 years of the premise that I would could heal myself by natural means. I am now healthier than I was in my 20's, so why not?" Rodger is self-employed and says his hobby is dogs.