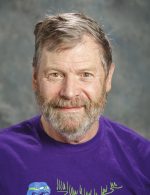 Jim Lanier
Hometown:
Chugiak, Alaska
Website:
http://northernwhites.com
There are no records for this musher during the 1999 race.
Biography
Jim Lanier, 79 years young, was born in Washington D.C. and raised in Fargo, North Dakota. After receiving his medical degree from Washington University in St. Louis, he moved to Alaska in 1967 to serve at the Native Hospital in Anchorage with the US Public Health Service. A Pathologist at Providence Hospital for thirty-some years, Jim is now retired from medicine but not from mushing. He "went to the dogs" in the 70's as a result of hanging around with Iditarod mushers Ron Gould, Dinah Knight and Gerry Riley. Then in 1979 he ran his first Iditarod, as chronicled in his book Beyond Ophir. A sequel, Way Beyond Ophir, is in 1st draft. In 2014 Jim entered his seventeenth race to Nome and, for the first time, had to scratch due to a ruptured Achilles tendon. 2015 and 2016 saw scratches two and three with pneumonia in Unalakleet and a fractured collar bone in Kaltag. In 2017 a bum knee forced a handing of the reins to good friend Gunnar Johnson. In 2018, he got into serious trouble on the coast and had to scratch. In 2019, he completed the Yukon Quest. Apparently Jim's determination, or stubbornness, knows no bounds as he now returns to the starting line for yet another go. After that "Who knows?" he says. "Health aside, it's a matter of continued enjoyment of the dreaming, scheming, training, support of family and friends, and of going head to head with people half my age and younger." Lanier's specialty is his white dogs and, therefore, his "Northern Whites Kennel." Jim is married to Anna Bondarenko, the first and only Russian Woman to enter and complete the Last Great Race, in 2000. Jim is a member of the AMA and the Democratic Party. He is the father of four adult children (Margaret, Kimberly, Willy and Jimmy) and grandfather of five (Annie, Ethan, Ollie, Logan and Jessie). His activities include singing, commercial fishing and writing.