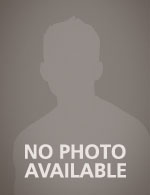 Todd Denick
Bib Number:
80
Hometown:
Two Rivers, Alaska
Biography
Todd Denick was born on November 10, 1975 in Virginia. He first became interested in running the Iditarod when he would run through the hills of Virginia with his pet huskies, Gaihllimh and Shee attached to his waist after the first snowfall. After finishing graduate school, Denick moved to Two Rivers, the community he now calls home. The Iditarod became a dream after reading voraciously about Alaska and meeting Barb and Lisa Moore from a tip by his grandmother who lives in Fredericktown, Ohio.
Denick currently resides in Two Rivers with his three house dogs, Gaihllimh, Shee and Reba and his sleddogs. He teaches British and American Literature at West Valley High School in Fairbanks, where he has worked for the past three years.,
Todd finished 12th in the Denali 300 in 2002 and 8th in the Two Rivers 200 in 2003. His hobbies include painting, reading, writing and dogs. Todd is single.
2004 Standings
Checkpoint
Time In
Dogs In
Time Out
Dogs Out
Rest Time
Previous
Layover
Status
Distance
Enroute Time
Speed (mph)
8hr
24hr
Anchorage
3/06 12:53:00
12
Cripple
3/12 11:30:00
11
142h 37m
Scratched
Ruby
3/06 14:14:00
12
112
Galena
3/07 12:36:00
16
52
Nulato
3/07 16:55:00
16
3/07 19:40:00
16
2h 45m
4h 19m
12.05
52
Kaltag
3/07 22:48:00
16
16
3h 8m
13.40
42
Unalakleet
3/08 12:13:00
16
3/08 16:51:00
13
4h 38m
90
Shaktoolik
3/08 20:55:00
13
3/09 06:16:00
13
9h 21m
4h 4m
9.84
40
Koyuk
3/09 10:43:00
13
3/09 16:10:00
13
5h 27m
4h 27m
13.03
58
Elim
3/10 14:23:00
13
3/11 14:39:00
11
24h 16m
22h 13m
2.16
48
White Mountain
3/11 20:21:00
11
3/11 20:21:00
11
0h 0m
5h 42m
8.07
46
Safety
3/11 23:02:00
11
3/12 08:55:00
11
9h 53m
2h 41m
20.50
55