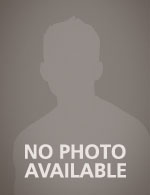 Biography
Tyrell Seavey, 20, was born in Alaska into an Iditarod family and began mushing as soon a he was born. His grandfather, Dan, is an Iditarod veteran; his father Mitch is the current Iditarod champion. Both he and his older brother, Danny, have run the Iditarod. This year the third brother, Dallas, will also be running.
All three of the Seavey boys have also run the Jr. Iditarod. Tyrell won the Jr. Iditarod in 2001. He went to school at the University of Montana last year.
He is currently a sled dog tour operator.
2003 Standings
Checkpoint
Time In
Dogs In
Time Out
Dogs Out
Rest Time
Previous
Layover
Status
Distance
Enroute Time
Speed (mph)
8hr
24hr
Anchorage
3/01 10:13:00
8
Campbel Airstrip (BLM)
3/01 11:16:00
8
1h 3m
Ruby
3/03 10:10:00
16
317
Galena
3/03 15:13:00
16
3/03 21:30:00
16
6h 17m
5h 3m
10.30
52
Nulato
3/04 09:51:00
16
3/04 16:02:00
15
6h 11m
12h 21m
4.21
52
Kaltag 1
3/05 03:52:00
15
3/05 09:05:00
14
5h 13m
11h 50m
3.55
42
Eagle Island 1
3/06 12:24:00
14
3/06 18:18:00
13
5h 54m
27h 19m
2.56
70
Grayling 1
3/07 01:10:00
13
3/08 03:18:00
13
26h 8m
6h 52m
8.74
60
Anvik
3/08 08:25:00
13
3/08 15:35:00
13
7h 10m
5h 7m
3.52
18
Grayling 2
3/08 19:21:00
13
3/09 03:36:00
13
8h 15m
3h 46m
4.78
18
Eagle Island 2
3/09 17:25:00
13
3/10 02:37:00
12
9h 12m
13h 49m
4.34
60
Kaltag 2
3/10 14:10:00
12
3/10 18:38:00
12
4h 28m
11h 33m
6.06
70
Unalakleet
3/10 21:04:00
12
3/10 21:13:00
12
0h 9m
2h 26m
36.99
90
Shaktoolik
3/11 00:03:00
12
3/11 07:14:00
12
7h 11m
2h 50m
14.82
42
Koyuk
3/11 21:10:00
12
3/11 21:31:00
12
0h 21m
13h 56m
3.44
48
Elim
3/12 13:00:00
12
3/12 18:32:00
12
5h 32m
15h 29m
3.10
48
White Mountain
3/13 09:50:00
12
3/13 14:50:00
12
5h 0m
15h 18m
3.01
46
Safety
3/13 20:25:00
12
3/14 03:25:00
11
7h 0m
5h 35m
9.85
55
Nome
3/14 09:32:00
11
3/14 15:35:00
10
6h 3m
6h 7m
3.60
22