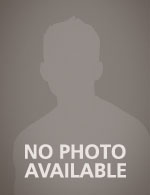 Biography
Russ Bybee, 38, was born in Minnesota. He worked as a welder in construction in Minnesota and spent a summer with Bob Sommers, working as his handler. After that he moved to Alaska with Earl and Natalie Norris.
Since coming to Alaska, he has worked at Underdog Feeds, on an oil rig, and as a welder for the Alaska Railroad. He currently works for APC as a drilling support roustabout.
He started mushing in 1994 and after watching races in Minnesota began to think about someday running the Iditarod.
Russ is married to Jill Veloske. He says his hobbies are hunting and fishing.
Awards
Red Lantern


2003 Standings
Checkpoint
Time In
Dogs In
Time Out
Dogs Out
Rest Time
Previous
Layover
Status
Distance
Enroute Time
Speed (mph)
8hr
24hr
Anchorage
3/01 12:12:00
6
Campbel Airstrip (BLM)
3/01 13:20:00
6
1h 8m
Ruby
3/03 11:58:00
16
317
Galena
3/03 17:49:00
16
3/03 22:10:00
16
4h 21m
5h 51m
8.89
52
Nulato
3/04 14:17:00
16
3/04 21:42:00
15
7h 25m
16h 7m
3.23
52
Kaltag 1
3/05 06:42:00
15
3/05 20:02:00
15
13h 20m
9h 0m
4.67
42
Eagle Island 1
3/07 13:17:00
15
3/08 16:30:00
12
27h 13m
41h 15m
1.70
70
Grayling 1
3/08 22:47:00
12
3/09 07:45:00
12
8h 58m
6h 17m
9.55
60
Anvik
3/09 14:30:00
12
3/09 20:20:00
12
5h 50m
6h 45m
2.67
18
Grayling 2
3/10 00:26:00
12
3/10 09:48:00
11
9h 22m
4h 6m
4.39
18
Eagle Island 2
3/10 22:52:00
11
3/11 08:10:00
11
9h 18m
13h 4m
4.59
60
Kaltag 2
3/11 21:08:00
11
3/12 06:10:00
11
9h 2m
12h 58m
5.40
70
Unalakleet
3/12 08:40:00
11
3/12 08:45:00
11
0h 5m
2h 30m
36.00
90
Shaktoolik
3/12 11:23:00
11
3/12 16:20:00
11
4h 57m
2h 38m
15.95
42
Koyuk
3/13 01:42:00
11
3/13 14:00:00
11
12h 18m
9h 22m
5.12
48
Elim
3/14 04:02:00
11
3/14 12:05:00
11
8h 3m
14h 2m
3.42
48
White Mountain
3/15 09:30:00
11
3/15 16:07:00
11
6h 37m
21h 25m
2.15
46
Safety
3/15 22:20:00
11
3/16 08:13:00
11
9h 53m
6h 13m
8.85
55
Nome
3/16 15:10:00
11
3/16 20:36:00
11
5h 26m
6h 57m
3.17
22