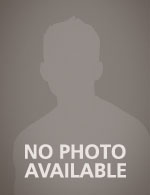 Biography
Ararad Khatchikian was born in Africa, Khartoum, Sudan, on the Nile River on January 26, 1955. His mother is Italian and his father is Armenian. He has lived in the Friuli Venezia Giulia Region of Italy, (north east of Venice on the Austrian and Slovenian border.
Ararad obtained his classical degrees in Gorizia and started medical studies in Trieste's University. He is a skilled cross country skier and participates successfully in important National and International ski races. He is a self taught musician who has "recorded some promo tapes, a long playing in Copenhagen, a single and a CD as singer and guitarist performing regularly as a busker (street musician) and in live concerts. Ararad is also a song writer.
In the winter of 1984, Ararad came to Alaska following his brother Armen who was "racing in the mythical Iditarod Sled Dog Race." He shot 16 mm film and wrote a diary which would be published in Italy by some well known magazine. He returned in 1985 and 1986 to cover his brother's Iditarod race as the organizer for some Italian TV networks and also to participate in the most incredible cross country ski competition on Earth (without dogs), the IditaSki, a sister race to the Iditarod which covers 225 miles of the historical Iditarod Trail. The second year, Ararad finished the IditaSki in 12th place after 62 hours of almost non stop and sleepless skiing
It was just then that the strong call of the wilderness and the extraordinarily Native Indian and Eskimo culture exercised a strong influence on his personality. He returned to Italy and decided to leave his medical studies after 3 years and devote his life to the sport of sled dog racing and any activity related to nature and minor culture's preservation connected with the Arctic specially.
With his brother Armen, his sister Armine and the supervision of the Alaskan champion, Rick Swenson, Ararad founded the first Italian Sleddog School in December 1985 at Ponte di Legno – Tonale Pass (Brescia) with the intent of promoting the the sport of dog mushing. He wants to pass on to the students the love and care of animals and nature. In 1992, he moved to Tarvisio (northeast of Italy on he border with Austria and Slovenia) with his wife Monica (first Italian women musher to complete the Alpirod and Transitalian Races), and their 40 huskies to found the International Mushing School and Agritouristic Farm which specializes in the organic production of wild berries and vegetables.
Ararad alternates his job as an organic agrituristico farmer and sport instructor with guiding winter and summer tours in Alaska. He cooperates in the starting of the Alpirod Sleddog Race (1,000 km in the Alps) and participates regularly in the most important national and international competitions. He is responsible for the schools and promotion of the Italian Federation Musher Sleddog Sport (FIMSS).
He has written the manual "Sleddog in 20 lessons" and several articles on daily, weekly and monthly magazines. He participates in many national and international TV shows about the Sleddog sport.
Ararad is the father of two children, Alicja (15) and Azad (2)
2004 Standings
Checkpoint
Time In
Dogs In
Time Out
Dogs Out
Rest Time
Previous
Layover
Status
Distance
Enroute Time
Speed (mph)
8hr
24hr
Anchorage
3/06 13:09:00
12
BLM
3/15 00:36:00
9
3/15 11:15:00
8
10h 39m
203h 27m
Willow
3/15 18:40:00
8
7h 25m
4.18
Scratched
31
Ophir
3/13 17:43:00
9
3/14 09:45:00
9
16h 2m
376
Cripple
3/12 20:32:00
9
3/12 20:58:00
9
0h 26m
-38h -13m
-1.57
60
Ruby
3/06 14:12:00
-151h -46m
-0.74
112
Galena
3/07 12:50:00
16
52
Nulato
3/07 17:20:00
16
3/07 17:27:00
16
0h 7m
4h 30m
11.56
52
Kaltag
3/08 00:20:00
16
16
6h 53m
6.10
42
Unalakleet
3/08 13:54:00
16
3/08 19:53:00
15
5h 59m
90
Shaktoolik
3/08 23:55:00
15
3/09 07:10:00
14
7h 15m
4h 2m
9.92
40
Koyuk
3/09 13:04:00
14
3/09 22:15:00
14
9h 11m
5h 54m
9.83
58
Elim
3/10 14:15:00
14
3/10 21:57:00
13
7h 42m
16h 0m
3.00
48
White Mountain
3/11 09:40:00
13
3/12 11:00:00
12
25h 20m
11h 43m
3.93
46
Safety
3/12 13:16:00
12
3/12 17:35:00
9
4h 19m
2h 16m
24.26
55