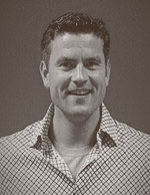 Biography
Ben Valks was born in Holland and attended the Haarlem Business School where he graduated in 1992. Since then he lived and worked in Venezuela and Japan before setting up a business in the desert oasis of Dubai, United Arab Emirates.
His passion for both animals and competition has enabled him to win the Dutch junior dressage championship (a discipline of horse riding that is sometimes referred to as "ballet on horseback"). In his 10 years of riding, he learned that the symbiotic relationship between animal and human is key to succeed to reach the end.
During his first experience mushing in Alaska in 1999, he fell in love with the nature, the competition, the dogs (the real athletes), and longed to become a part of the challenge and the history of the Iditarod.
After several visits to Alaska to learn more about the Iditarod, he sold his business in Dubai and settled in Alaska to train full time for the race.
Ben does understand that his little experience and the fact that he comes from a totally different part of the world with a different climate and cultures makes him the "underdog", but he also believes that making a first committed step to live in Alaska to train and learn, is the first step towards reaching Nome.
Besides long distance adventure travel, Ben is a keen marathon runner, an endurance motorcyclist, and fan of outdoor sports in unspoiled natural environments.
Ben is nowadays based in Big Lake, Alaska and is trained by Iditarod veteran Lynda Plettner with an experienced dog team.
Sponsors
Huwa International
Performance Improvement
Bouwmeester Groep
Salesteam International
QWST
2006 Standings
Checkpoint
Time In
Dogs In
Time Out
Dogs Out
Rest Time
Previous
Layover
Status
Distance
Enroute Time
Speed (mph)
8hr
24hr
Anchorage
3/04 12:16:00
12
BLM
3/04 13:27:00
12
1h 11m
Willow
3/05 16:02:00
16
3/05 16:02:00
16
0h 0m
59
Yentna
3/05 20:10:00
16
3/06 02:24:00
16
6h 14m
4h 8m
10.89
45
Skwentna
3/06 06:11:00
16
3/06 14:49:00
16
8h 38m
3h 47m
8.99
34
Finger Lake
3/06 20:50:00
16
3/07 09:31:00
16
12h 41m
6h 1m
7.48
45
Rainy Pass
3/07 15:19:00
16
3/08 11:18:00
16
19h 59m
5h 48m
5.17
30
Rohn
3/08 16:15:00
16
3/09 02:28:00
16
10h 13m
4h 57m
9.70
48
Nikolai
3/09 19:43:00
16
3/10 11:03:00
15
15h 20m
17h 15m
5.39
93
McGrath
3/10 16:55:00
15
3/10 19:39:00
15
2h 44m
5h 52m
8.18
48
Takotna
3/10 21:47:00
15
3/11 23:07:00
15
25h 20m
2h 8m
10.78
23
Ophir
3/12 01:45:00
15
3/12 02:45:00
15
1h 0m
2h 38m
14.43
38
Cripple
3/12 20:32:00
15
3/13 12:02:00
12
15h 30m
17h 47m
3.37
60
Ruby
3/14 06:55:00
12
3/14 15:01:00
12
8h 6m
18h 53m
5.93
112
Galena
3/15 00:05:00
12
3/15 09:56:00
11
9h 51m
9h 4m
5.74
52
Nulato
3/15 17:38:00
11
3/15 23:33:00
11
5h 55m
7h 42m
6.75
52
Kaltag
3/16 04:35:00
11
3/16 13:50:00
11
9h 15m
5h 2m
8.34
42
Unalakleet
3/17 09:51:00
11
3/17 20:39:00
10
10h 48m
20h 1m
4.50
90
Shaktoolik
3/18 16:00:00
10
19h 21m
2.07
Withdrawn
40