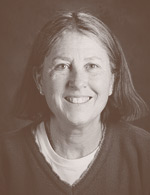 Biography
<>"I am a 59 year old mother of one son and the wife of a very busy ENT. By education, I am an Occupational Therapist. I worked in Spine Rehab and with Swallowing Disorders for 18 years until we moved to North Dakota. We live on a Hobby Farm with a frequently changing number of Alaskan Huskies. I began racing in 2002 after my son started getting busy with after school activities and could no longer train and race. I was immediately hooked and love being able to share my dogs with many school children every year. I truly am blessed to be able to enjoy nature this way. Our kennel is called Reach for the Sky because in life you need to always set and reach for your goals. I have many dogs that run lead and, yes, they are all my favorites.
"I race because I love it and get such a thrill watching the dogs work. If you have never stood behind a dog team, I would suggest that you try it if the opportunity arises. Beware though, as it is habit forming.
"Our kennel began about 12 years ago when we moved to North Dakota. The year before we moved, our son, Michael, watched the movie, Iron Will, and saw an article from the Grand Forks Herald. His next comment was, 'Mom, when we move to North Dakota can we get sled dogs?' I guess you can say, the rest is history.
"We were fortunate to meet Vern Halter and Susan Whiton early in our mushing experience. They helped Mike with getting some great dogs and direction as well as a lasting friendship.
"When Michael began intramural sports in middle school, the dogs became my passion. I began training and quickly decided I liked mid-distance better than sprint racing. Now I am working to experience 'The Last Great Race,' Iditarod. I am planning to run Iditarod '10 in the great hope of finishing it. As many of you know, I ran Iditarod '09 and broke a sled between Finger Lake and Rainy Pass, so we are determined to finish in '10."
Nancy is a member of PEO, the ITC, ISDRA, ForxAmateur Radio Club and lists her hobbies as amateur radio, watercolor and photography.
.
Sponsors
Anchor Marketing
Mr. & Mrs. J. Gunderson
Mrs. J. Graham
Mrs. R. Johnke
Mrs. B Aafedt
Carol Helland
Sonia Meyer
Mr. & Mrs. Runyan
Mr. & Mrs. Mike Porter
Jon & Gretchen Ramsey
Cindy & Warren Jensen
Mr. & Mrs. D. Adams
Mrs. S. Jensen
Ede Dalhen
Mrs. Shirley Lee
Glen Yoshida
Tim Shea
Mr. & Mrs. Charles Zick
Dr. & Mrs. D. Schmelka
Allen & Carol Wiebusch
Susan & Lyle Hall
Mr. Pete Hoistad
Mrs. W. Jensen
Mrs. T. Shea
Suzanne Antonenko
Tim Sanger
Mike McCarty
Marilyn Hagerty
Mr. & Mrs. Randy Skjerven
Gordon & Karen Muyclin
Dr. & Mrs. Mark Sanford
Sue Huus
Casey & Bev Ryan
Gerald & Annette Smyser
Phyllis Espegard
Mike & Jill Weisenberger
Mr. & Mrs. Charlie Bateman
Roger & Kathy Dykstra
Joan Smith; Lorna Berge
Mr. & Mrs. Alan Klatt
Dr. & Mrs. Richard Judkins
Dr. & Mrs. John Youngs
Bunde Farms
Camrud Maddock Olson & Larson Ltd
G & L Farms
Pat Heim
John Reichert, DVM

John Vic
Mr. & Mrs. Solseng
Jennifer English
Dr. Mark Siegel
Mark & Nicole Antonenko
Dave & Sue Antonenko
Beau & Kris Bateman;
Steve & Deb Hill
Connie & Jim Pederson
Gwen Crawford
D & K Trucking
RR Valley Nu-Voice Club
Ted & Rosie Black
Boyd Goosen
Ray & Rita Engen
Carlson Builders
Mary Jo Shide
Ivan Ferguson
Cameron Ericson
Mr & Mrs. Rod Klug
McKinnon Co., Inc.
The Jeff Bjerke family
Dr. Yvonne Gomez
Pat & Gerri Nies
Curtis Rice
Tom & Jackie Edwards
Darrell & Beth Randklev
Stacy & Scott Jensen
Mr. & Mrs. Blackmore
Sandra Marshell
Dr. J.A. Anderson
Dr. & Mrs. Lapp
Kevin & Lucia Romuld
Lisa Hoplin
Bill & Bev Schoen
Leora Comis
Susan Hunter
Mr. & Mrs. Lynn Vreeland
Vicki Ericson-State Farm Agent
Lori Gossard, DVM
McKinnon Co., Inc.
Ann Porter and Justin Graves
Mr. & Mrs. Troy Green
Diane Ness
Dr. & Mrs. Storhaug
Ellen Halverson
Matthew Edman
2009 Standings
Checkpoint
Time In
Dogs In
Time Out
Dogs Out
Rest Time
Previous
Layover
Status
Distance
Enroute Time
Speed (mph)
8hr
24hr
Anchorage
3/07 10:04:00
12
Willow
3/08 14:02:00
16
Yentna
3/08 18:15:00
16
3/08 21:16:00
16
3h 1m
4h 13m
15.65
66
Skwentna
3/09 01:00:00
16
3/09 08:26:00
16
7h 26m
3h 44m
9.11
34
Finger Lake
3/09 14:28:00
16
3/09 21:46:00
16
7h 18m
6h 2m
7.46
45
Rainy Pass
3/10 22:02:00
24h 16m
1.24
Scratched
30