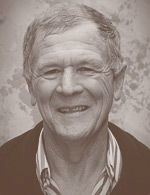 Bob Storey
Bib Number:
15
Hometown:
Aukland, NEW ZEALAND
Biography
Bob Storey, 65, was born and raised in New Zealand. He graduated from the Royal Military College of Duntoon, Australia, in 1968 and followed that with New Zealand army officer training. His working career encompassed 25 years in the New Zealand army as an officer, building a cathedral in Auckland, working in central government and running a War Veteran's Home and Hospital.
Bob is now retired and moved to Willow, Alaska, in 2009 to prepare for the 2011 Iditarod Trail Sled Dog Race. He ran numerous dry land and sled dog races in New Zealand since beginning mushing in 2001 and since his arrival in Alaska, has completed his qualifiers as well as several other races.
Bob is married to Marilyn and they have one adult son, Robert.
Sponsors
Jazzla Kennels, New Zealand
New Zealand Federation of Sleddog Sports
Jen Smola/Dallas Anderson
2011 Standings
Checkpoint
Time In
Dogs In
Time Out
Dogs Out
Rest Time
Previous
Layover
Status
Distance
Enroute Time
Speed (mph)
8hr
24hr
Anchorage
3/05 10:28:00
12
Willow
3/06 14:26:00
16
Yentna Station
3/06 18:25:00
16
3/06 21:05:00
16
2h 40m
3h 59m
11.30
45
Skwentna
3/07 00:21:00
16
3/07 07:28:00
16
7h 7m
3h 16m
10.41
34
Finger Lake
3/07 13:12:00
16
3/07 19:16:00
16
6h 4m
5h 44m
7.85
45
Rainy Pass
3/08 18:52:00
16
23h 36m
1.27
Scratched
30