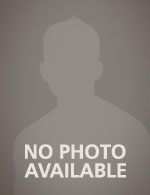 Nils Hahn
Bib Number:
66
Hometown:
Eislingen, Germany
Biography
Nils Hahn was born in Germany on 3-28-71. For the last 10 years, he has worked in the family business as a construction equipment dealer. He came to Alaska in 1998 planning to run the Iditarod, which he says has always been his dream. When in Alaska he lives in Nome. "I will be running dogs belonging to me and my kennel partner Ray Lang. We put our dogs together, raise pups together, race together… Kind of like Sorlie and Backen."
Nils has run the Iditarod three times since 2000. His highest finish was 22nd in 2001. He has also participated in the Kobuk 440 (Fourth in 1999 and sixth in 2003), the Kusko 300 four times, and the Nome to Council 200 winning in 2000 and 2003 and finishing second in 2002.
Nils is married to Diane Haecker, a journalist and they are expecting their first baby in April. He is a member of the Nome Kennel Club and the Swabin Sled Dog Club. His hobbies are dogs, wilderness, running, skiing, climbing and reading. In the summer time, Nils likes to take 10 or 12 dogs out for a run next to his mountain bike. "Every pond we see, we'll go for a little swim, " say Nils.
2001 Standings
Checkpoint
Time In
Dogs In
Time Out
Dogs Out
Rest Time
Previous
Layover
Status
Distance
Enroute Time
Speed (mph)
8hr
24hr
Anchorage
3/03 12:23:00
10
Willow
3/04 13:10:00
16
Yentna Station
3/04 17:11:00
16
3/04 17:17:00
16
0h 6m
4h 1m
11.20
45
Skwentna
3/04 22:32:00
16
3/04 22:50:00
16
0h 18m
5h 15m
6.48
34
Finger Lake
3/05 09:38:00
16
3/05 09:45:00
16
0h 7m
10h 48m
4.17
45
Rainy Pass
3/05 13:19:00
16
3/05 19:10:00
16
5h 51m
3h 34m
8.41
30
Rohn
3/05 23:13:00
16
3/06 05:28:00
16
6h 15m
4h 3m
11.85
48
Nikolai
3/06 20:04:00
16
3/07 01:19:00
16
5h 15m
14h 36m
6.37
93
McGrath
3/07 07:20:00
16
3/08 07:31:00
15
24h 11m
6h 1m
7.98
48
Takotna
3/08 09:29:00
15
3/08 09:37:00
14
0h 8m
1h 58m
11.69
23
Ophir
3/08 12:08:00
14
3/08 16:47:00
14
4h 39m
2h 31m
15.10
38
Iditarod
3/09 11:49:00
14
3/09 18:30:00
14
6h 41m
19h 2m
4.73
90
Shageluk
3/10 04:30:00
14
3/10 12:30:00
14
8h 0m
10h 0m
6.50
65
Anvik
3/10 16:25:00
14
3/10 16:33:00
13
0h 8m
3h 55m
-16.60
-65
Grayling
3/10 20:00:00
13
3/11 06:38:00
13
10h 38m
3h 27m
31.30
108
Eagle Island
3/11 17:00:00
13
3/12 04:55:00
11
11h 55m
10h 22m
5.79
60
Kaltag
3/12 17:30:00
11
3/13 02:00:00
11
8h 30m
12h 35m
5.56
70
Unalakleet
3/13 18:11:00
11
3/13 22:42:00
11
4h 31m
16h 11m
5.56
90
Shaktoolik
3/14 04:21:00
11
3/14 10:05:00
11
5h 44m
5h 39m
7.08
40
Koyuk
3/14 18:12:00
11
3/15 02:18:00
9
8h 6m
8h 7m
7.15
58
Elim
3/15 09:48:00
9
3/15 14:30:00
9
4h 42m
7h 30m
6.40
48
White Mountain
3/15 21:58:00
9
3/16 06:16:00
8
8h 18m
7h 28m
6.16
46
Safety
3/16 14:22:00
8
3/16 14:23:00
8
0h 1m
8h 6m
6.79
55
Nome
3/16 17:37:02
8
3h 14m
6.80
22