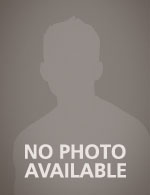 Jacob Lysyshyn
Bib Number:
74
Hometown:
Leaville, Saskatchewan, Canada
Biography
Born in Albrerta, Canada on December 9, 1984, Jacob Lysyshyn will be running his first Iditarod in 2004. He began mushing in 2002 and will be fielding a team of Doug Swingley's young dogs. Running the Iditarod has been a life long dream for Jacob as a personal challenge and experience, "and a possible career."
Jacob is a student at the present time as well as a musher training a team for the Iditarod. He is single.
2004 Standings
Checkpoint
Time In
Dogs In
Time Out
Dogs Out
Rest Time
Previous
Layover
Status
Distance
Enroute Time
Speed (mph)
8hr
24hr
Anchorage
3/06 12:40:00
12
BLM
3/14 10:54:00
13
3/14 19:04:00
13
8h 10m
190h 14m
Willow
3/15 01:25:00
13
3/15 17:13:00
12
15h 48m
6h 21m
4.88
31
Yentna
3/15 22:51:00
12
3/16 06:42:00
12
7h 51m
5h 38m
3.02
17
Skwentna
3/16 10:33:00
12
3/16 18:19:00
12
7h 46m
3h 51m
8.83
34
Finger Lake
3/17 12:36:00
12
3/17 20:01:00
9
7h 25m
18h 17m
2.46
45
Rainy Pass
3/18 02:15:00
9
3/18 09:57:00
8
7h 42m
6h 14m
4.81
30
Rohn
3/18 16:58:00
8
3/19 04:45:00
8
11h 47m
7h 1m
6.84
48
Nikolai
3/19 10:39:00
8
3/19 16:58:00
8
6h 19m
5h 54m
15.76
93
McGrath
3/19 23:08:00
8
3/20 07:27:00
8
8h 19m
6h 10m
7.78
48
Takotna
3/20 13:48:00
8
3/20 13:51:00
8
0h 3m
6h 21m
3.62
23
Ophir
3/13 11:53:00
3/13 18:05:00
13
6h 12m
-170h -58m
-0.22
38
Cripple
3/12 09:12:00
3/12 17:00:00
14
7h 48m
-33h -53m
-1.77
60
Ruby
3/06 13:46:00
-148h -14m
-0.76
112
Galena
3/07 12:24:00
16
52
Nulato
3/07 15:57:00
16
3/07 19:52:00
16
3h 55m
3h 33m
14.65
52
Kaltag
3/07 22:47:00
16
16
2h 55m
14.40
42
Unalakleet
3/08 11:35:00
16
3/08 16:27:00
16
4h 52m
90
Shaktoolik
3/08 19:47:00
16
3/09 07:56:00
16
12h 9m
3h 20m
12.00
40
Koyuk
3/09 13:08:00
16
3/09 20:09:00
16
7h 1m
5h 12m
11.15
58
Elim
3/10 12:48:00
16
3/10 18:51:00
15
6h 3m
16h 39m
2.88
48
White Mountain
3/11 00:26:00
15
3/12 05:00:00
15
28h 34m
5h 35m
8.24
46
Safety
3/12 06:51:00
15
3/12 06:58:00
15
0h 7m
1h 51m
29.73
55
Nome
3/20 17:00:58
202h 2m
0.11
22