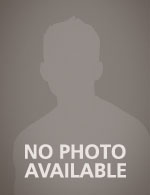 Jim Connor
Bib Number:
79
Hometown:
Grand Haven, MI
Biography
Jim Conner, a native of Michigan was born on June 3, 1969. He is a graduate of Western Michigan University where he majored in Construction Science. He owns a construction company in Grand Haven.
Jim began mushing in 1997 and became interested in the Iditarod after mushing with his father-in-law, Al Hardman, an Iditarod veteran. He has completed the Seney 300 and the UP 200.
He lists his hobbies as hunting, training labs and outdoor activities. He and his wife, Jennifer, do not have any children at this time.
2004 Standings
Checkpoint
Time In
Dogs In
Time Out
Dogs Out
Rest Time
Previous
Layover
Status
Distance
Enroute Time
Speed (mph)
8hr
24hr
Anchorage
3/06 12:51:00
12
BLM
3/13 23:02:00
11
3/14 07:35:00
10
8h 33m
178h 11m
Willow
3/14 14:00:00
10
3/14 22:07:00
9
8h 7m
6h 25m
4.83
31
Yentna
3/15 04:13:00
9
3/15 15:30:00
9
11h 17m
6h 6m
2.79
17
Skwentna
3/15 19:53:00
9
3/16 04:35:00
9
8h 42m
4h 23m
7.76
34
Finger Lake
3/16 20:52:00
9
3/17 05:33:00
9
8h 41m
16h 17m
2.76
45
Rainy Pass
3/17 10:57:00
9
3/17 19:05:00
9
8h 8m
5h 24m
5.56
30
Rohn
3/18 14:55:00
9
3/18 23:24:00
9
8h 29m
19h 50m
2.42
48
Nikolai
3/19 05:14:00
9
3/19 15:02:00
9
9h 48m
5h 50m
15.94
93
McGrath
3/19 20:48:00
9
3/20 04:49:00
8
8h 1m
5h 46m
8.32
48
Takotna
3/20 11:14:00
8
3/20 11:17:00
8
0h 3m
6h 25m
3.58
23
Ophir
3/12 23:30:00
3/13 07:16:00
11
7h 46m
-180h -47m
-0.21
38
Cripple
3/12 06:26:00
3/12 06:36:00
11
0h 10m
-25h -50m
-2.32
60
Ruby
3/06 14:01:00
-137h -35m
-0.81
112
Galena
3/07 12:34:00
16
52
Nulato
3/07 16:45:00
16
3/07 19:58:00
15
3h 13m
4h 11m
12.43
52
Kaltag
3/07 22:55:00
15
15
2h 57m
14.24
42
Unalakleet
3/08 09:34:00
15
3/08 15:15:00
15
5h 41m
90
Shaktoolik
3/08 19:04:00
15
3/09 06:12:00
15
11h 8m
3h 49m
10.48
40
Koyuk
3/09 10:25:00
15
3/09 17:25:00
13
7h 0m
4h 13m
13.75
58
Elim
3/10 09:03:00
13
3/10 17:14:00
13
8h 11m
15h 38m
3.07
48
White Mountain
3/10 23:33:00
13
3/10 23:45:00
13
0h 12m
6h 19m
7.28
46
Safety
3/11 03:12:00
13
3/12 03:30:00
12
24h 18m
3h 27m
15.94
55
Nome
3/20 14:14:36
202h 44m
0.11
22