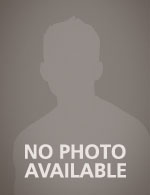 Mark Moderow
Bib Number:
31
Hometown:
Anchorage, Alaska
Biography
Mark Moderow celebrated his birthday on June 28 by signing up to run the 2004 Iditarod. He was born in North Dakota fifty-three years ago. He came north in 1974 to enjoy the outdoors, then chiefly, mountain climbing. He has practiced law in both private practice and as Corporate Counsel to GCI, since 1975.
Mark and his family have all raced the dogs from their kennel. His son Andy, now 21, completed four Jr. Iditarod's and went on to finish 17th in the Iditarod in 2001. Mark's daughter, Hannah, 19, also completed four Jr. Iditarod and many other IPSSSDR events. Wife, Debbie started the 2003 Iditarod but scratched in Shaktoolik, 950 miles into the race.
Mark lists his hobbies as outdoors, cabins and sled dogs.
2004 Standings
Checkpoint
Time In
Dogs In
Time Out
Dogs Out
Rest Time
Previous
Layover
Status
Distance
Enroute Time
Speed (mph)
8hr
24hr
Anchorage
3/06 11:06:00
12
BLM
3/13 22:44:00
15
3/14 08:18:00
14
9h 34m
179h 38m
Willow
3/14 14:24:00
14
3/14 22:23:00
14
7h 59m
6h 6m
5.08
31
Yentna
3/15 04:45:00
14
3/15 15:35:00
14
10h 50m
6h 22m
2.67
17
Skwentna
3/15 19:54:00
14
3/16 04:40:00
14
8h 46m
4h 19m
7.88
34
Finger Lake
3/16 20:59:00
14
3/17 05:55:00
14
8h 56m
16h 19m
2.76
45
Rainy Pass
3/17 11:18:00
14
3/17 19:25:00
14
8h 7m
5h 23m
5.57
30
Rohn
3/18 01:43:00
14
3/18 11:27:00
14
9h 44m
6h 18m
7.62
48
Nikolai
3/18 17:02:00
14
3/19 00:13:00
14
7h 11m
5h 35m
16.66
93
McGrath
3/19 05:46:00
14
3/19 13:53:00
14
8h 7m
5h 33m
8.65
48
Takotna
3/19 20:05:00
14
3/19 20:11:00
14
0h 6m
6h 12m
3.71
23
Ophir
3/12 23:05:00
3/13 07:17:00
15
8h 12m
-166h -6m
-0.23
38
Cripple
3/12 07:28:00
15
3/12 07:36:00
15
0h 8m
-24h -49m
-2.42
60
Ruby
3/06 12:13:00
-140h -23m
-0.80
112
Galena
3/07 10:58:00
16
52
Nulato
3/07 14:37:00
16
3/07 18:43:00
16
4h 6m
3h 39m
14.25
52
Kaltag
3/07 21:48:00
16
16
3h 5m
13.62
42
Unalakleet
3/08 09:27:00
16
3/08 15:35:00
16
6h 8m
90
Shaktoolik
3/08 19:00:00
16
3/09 07:12:00
16
12h 12m
3h 25m
11.71
40
Koyuk
3/09 11:10:00
16
3/09 17:44:00
16
6h 34m
3h 58m
14.62
58
Elim
3/10 09:52:00
16
3/10 18:31:00
15
8h 39m
16h 8m
2.98
48
White Mountain
3/11 00:25:00
15
3/11 00:25:00
15
0h 0m
5h 54m
7.80
46
Safety
3/11 02:57:00
15
3/12 05:03:00
15
26h 6m
2h 32m
21.71
55
Nome
3/19 23:34:04
186h 31m
0.12
22