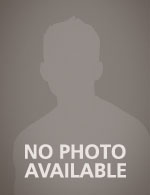 Shannon Brockman
Bib Number:
75
Hometown:
Nenana, Alaska
Biography
Thirty-four year old, Shannon Brockman, was born on December 29, 1969 in Ontario, Canada. She graduated from McGill University with a Bachelor of Commerce.
"I live with 42 dogs and my husband, Andy Elsberg, outside of Nenana. I first started running dogs in Yellowknife, NWT with a trapline team and came to Fairbanks to get my geology degree from the University of Alaska Fairbanks and check out the Alaska dog scene.
In the summer I work as an exploration geologist out of Yellowknife. Our dog teams is a mix of bloodlines, mostly trotters and they have always gotten us where we wanted to go. I have some Quest veterans and a number of younger dogs. I want to run the Iditarod to see the trail and give the dogs a positive 1,000 mile race experience."
Shannon's interest in the Iditarod was sparked when she made a personal dog sled trip to Nome in 2000. In 1999, she finished 13th in the Percy deWolfe, in the Yukon Quest 250 in 2000, she finished 3rd; in 2001 she finished 2nd in the Denali 300 and in 2002, she finished 10th in the Yukon Quest.
Shannon is a member of MUSH WITH PRIDE and lists her hobbies as skiing, climbing and biking.
2004 Standings
Checkpoint
Time In
Dogs In
Time Out
Dogs Out
Rest Time
Previous
Layover
Status
Distance
Enroute Time
Speed (mph)
8hr
24hr
Anchorage
3/06 12:42:00
12
BLM
3/12 23:00:00
14
3/13 07:01:00
13
8h 1m
154h 18m
Willow
3/13 13:37:00
13
3/13 19:41:00
12
6h 4m
6h 36m
4.70
31
Yentna
3/14 02:13:00
12
3/14 08:04:00
12
5h 51m
6h 32m
2.60
17
Skwentna
3/14 12:20:00
12
3/14 18:10:00
12
5h 50m
4h 16m
7.97
34
Finger Lake
3/15 06:25:00
12
3/15 13:43:00
12
7h 18m
12h 15m
3.67
45
Rainy Pass
3/15 20:57:00
12
3/16 02:10:00
12
5h 13m
7h 14m
4.15
30
Rohn
3/16 10:48:00
12
3/16 17:06:00
11
6h 18m
8h 38m
5.56
48
Nikolai
3/16 23:37:00
11
3/17 04:19:00
10
4h 42m
6h 31m
14.27
93
McGrath
3/17 10:31:00
10
3/17 18:31:00
10
8h 0m
6h 12m
7.74
48
Takotna
3/18 01:37:00
10
3/18 01:40:00
9
0h 3m
7h 6m
3.24
23
Ophir
3/12 07:53:00
3/12 08:45:00
14
0h 52m
-138h -47m
-0.27
38
Cripple
3/11 13:53:00
14
3/11 16:03:00
14
2h 10m
-19h -52m
-3.02
60
Ruby
3/06 13:54:00
-123h -9m
-0.91
112
Galena
3/07 12:26:00
16
52
Nulato
3/07 15:55:00
16
3/07 16:02:00
16
0h 7m
3h 29m
14.93
52
Kaltag
3/07 22:41:00
16
16
6h 39m
6.32
42
Unalakleet
3/08 08:47:00
16
16
90
Shaktoolik
3/08 18:17:00
16
3/08 18:22:00
16
0h 5m
40
Koyuk
3/08 23:02:00
16
3/09 07:40:00
16
8h 38m
4h 40m
12.43
58
Elim
3/09 22:03:00
16
3/09 22:25:00
16
0h 22m
14h 23m
3.34
48
White Mountain
3/10 08:25:00
16
3/10 08:33:00
16
0h 8m
10h 0m
4.60
46
Safety
3/10 10:53:00
16
3/11 11:21:00
14
24h 28m
2h 20m
23.57
55
Nome
3/18 04:37:27
161h 16m
0.14
22