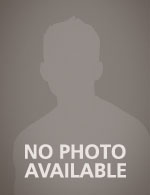 Biography
Karen Land, 33, was born in Indiana. In 1995 she graduated from the University of Montana with a BFA degree. In 1999 she was working as a writer covering a rookie musher in Maine's Can-Am Crown Sled Dog Race for a graduate program in non-fiction writing, when she "fell in love with the dogs and the competition."
She met Terry Adkins there and has been working as a handler for him ever since. She says that after six months of "hanging out" with sled dogs and mushers, she knew what would come next for her "running dogs".
Karen also enjoys backpacking, and in 1997 she spent six months hiking the Appalachian Trail with her best friend, her dog Kirby. "Kirby is why I am a musher," says Karen. "I figured if I could have such a bond with one special dog, it would be great to explore the wilderness with 16."
Karen, a freelance writer who contributes to the Outdoor Column in the Great Falls Tribune, is single. She lists her hobbies as long distance hiking and camping.
2004 Standings
Checkpoint
Time In
Dogs In
Time Out
Dogs Out
Rest Time
Previous
Layover
Status
Distance
Enroute Time
Speed (mph)
8hr
24hr
Anchorage
3/06 11:19:00
12
BLM
3/13 11:27:00
13
3/13 19:35:00
13
8h 8m
168h 8m
Willow
3/14 03:24:00
13
3/14 10:04:00
12
6h 40m
7h 49m
3.97
31
Yentna
3/14 16:48:00
12
3/15 01:13:00
12
8h 25m
6h 44m
2.52
17
Skwentna
3/15 06:09:00
12
3/15 10:15:00
12
4h 6m
4h 56m
6.89
34
Finger Lake
3/16 11:41:00
12
3/16 18:56:00
11
7h 15m
25h 26m
1.77
45
Rainy Pass
3/17 01:00:00
11
3/17 09:45:00
10
8h 45m
6h 4m
4.95
30
Rohn
3/17 17:31:00
10
3/18 06:15:00
10
12h 44m
7h 46m
6.18
48
Nikolai
3/18 11:55:00
10
3/18 17:11:00
10
5h 16m
5h 40m
16.41
93
McGrath
3/18 23:08:00
10
3/19 07:10:00
10
8h 2m
5h 57m
8.07
48
Takotna
3/19 13:42:00
10
3/19 13:51:00
10
0h 9m
6h 32m
3.52
23
Ophir
3/12 15:07:00
3/12 23:51:00
13
8h 44m
-167h -44m
-0.23
38
Cripple
3/11 16:44:00
13
3/11 23:07:00
13
6h 23m
-32h -7m
-1.87
60
Ruby
3/06 12:27:00
-131h -40m
-0.85
112
Galena
3/07 11:10:00
16
52
Nulato
3/07 14:57:00
16
3/07 15:06:00
16
0h 9m
3h 47m
13.74
52
Kaltag
3/07 18:33:00
16
16
3h 27m
12.17
42
Unalakleet
3/08 09:53:00
16
3/08 10:01:00
16
0h 8m
90
Shaktoolik
3/08 14:15:00
16
3/08 16:39:00
15
2h 24m
4h 14m
9.45
40
Koyuk
3/08 21:51:00
15
3/09 08:34:00
15
10h 43m
5h 12m
11.15
58
Elim
3/09 20:30:00
15
3/10 22:16:00
14
25h 46m
11h 56m
4.02
48
White Mountain
3/11 04:45:00
14
3/11 10:30:00
13
5h 45m
6h 29m
7.10
46
Safety
3/11 13:09:00
13
3/11 13:12:00
13
0h 3m
2h 39m
20.75
55
Nome
3/19 16:45:19
195h 33m
0.11
22