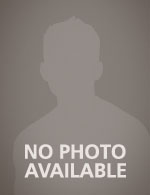 Dennis Kananowicz
Bib Number:
70
Hometown:
Copper Center, Alaska
Biography
Born in Illinois on February 13, 1976, Dennis Kananowicz came to Alaska in 1997 to "get rich" in the fishing business. He began mushing in 1998 and decided at that time to start training for the Iditarod. He had very little knowledge about working with sled dogs and training for long distance races when he first began working with sled dogs, in Anchor Point, about 5 years ago. He moved to Fairbanks and worked as a handler for Dan MacEachen and the following season he handled for Charlie Boulding "I learned more than I could have ever hoped to about training and caring for long distance sled dogs".
We don't know if Dennis has made his fortune in fish yet but we do know that he has learned a lot about raising and racing sled dogs.
Dennis now resides in Copper Center, Alaska where he and Jessica Hendricks have built the 60-dog Iron Pearl Kennels of competitive mid and long distance racing dogs. Jessica ran the 2003 Iditarod finishing in 19th position as the 'Rookie of the Year.' "This year it is my turn to train for the Iditarod as a rookie," Dennis commented.
Iron Pearl Kennels is the name of his business and hunting and fishing are his hobbies.
2004 Standings
Checkpoint
Time In
Dogs In
Time Out
Dogs Out
Rest Time
Previous
Layover
Status
Distance
Enroute Time
Speed (mph)
8hr
24hr
Anchorage
3/06 12:31:00
12
BLM
3/13 00:49:00
11
3/13 08:52:00
10
8h 3m
156h 18m
0.00
Willow
3/13 15:37:00
10
3/14 02:10:00
10
10h 33m
6h 45m
4.59
31
Yentna
3/14 07:50:00
10
3/14 16:20:00
10
8h 30m
5h 40m
3.00
17
Skwentna
3/14 20:23:00
10
3/14 20:48:00
9
0h 25m
4h 3m
8.40
34
Finger Lake
3/15 14:42:00
9
3/15 21:45:00
9
7h 3m
17h 54m
2.51
45
Rainy Pass
3/16 03:31:00
9
3/16 08:43:00
9
5h 12m
5h 46m
5.20
30
Rohn
3/16 15:51:00
9
3/16 22:07:00
8
6h 16m
7h 8m
6.73
48
Nikolai
3/17 04:18:00
8
3/17 09:28:00
8
5h 10m
6h 11m
15.04
93
McGrath
3/17 14:56:00
8
3/17 23:06:00
8
8h 10m
5h 28m
8.78
48
Takotna
3/18 06:12:00
8
3/18 06:15:00
8
0h 3m
7h 6m
3.24
23
Ophir
3/12 08:36:00
3/12 09:08:00
11
0h 32m
-142h -39m
-0.27
38
Cripple
3/11 10:44:00
3/11 17:08:00
12
6h 24m
-23h -24m
-2.56
60
Ruby
3/06 13:30:00
12
-124h -38m
-0.90
112
Galena
3/07 12:16:00
16
52
Nulato
3/07 15:20:00
16
3/07 15:26:00
16
0h 6m
3h 4m
16.96
52
Kaltag
3/07 18:19:00
16
16
2h 53m
14.57
42
Unalakleet
3/08 10:04:00
16
3/08 10:21:00
14
0h 17m
90
Shaktoolik
3/08 13:52:00
14
3/08 21:35:00
14
7h 43m
3h 31m
11.37
40
Koyuk
3/09 01:33:00
14
3/09 01:55:00
14
0h 22m
3h 58m
14.62
58
Elim
3/09 16:20:00
14
3/09 23:22:00
14
7h 2m
14h 25m
3.33
48
White Mountain
3/10 04:50:00
14
3/11 05:53:00
13
25h 3m
5h 28m
8.41
46
Safety
3/11 08:02:00
13
3/11 08:07:00
13
0h 5m
2h 9m
25.58
55
Nome
3/18 09:04:38
168h 57m
0.13
22