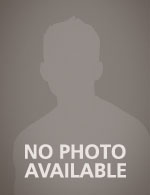 Peryll Kyzer
Bib Number:
52
Hometown:
Willow, Alaska
Biography
Peryll Kyzer, 51, was born and raised in Alaska and graduated from Dimond High School in Anchorage. She began mushing in the 80's and has run the Iditarod often since her first race in 1988.
Peryll has been a goat farmer for the last 20 years. Peryll says, "Since I have an eager group of young dogs since my most competitive years in the mid 90's, I've asked myself why not keep running (if not racing) the Iditarod. I enjoy the trail and the volunteers and it seems to balance well with the 'goat time' I spend in the summer months. I enjoy coming home to the late spring in Hatcher Pass where I can still run dogs through April before the goats start kidding."
Peryll lists her hobby as gardening.
2004 Standings
Checkpoint
Time In
Dogs In
Time Out
Dogs Out
Rest Time
Previous
Layover
Status
Distance
Enroute Time
Speed (mph)
8hr
24hr
Anchorage
3/06 11:52:00
12
BLM
3/13 14:17:00
11
3/13 22:26:00
11
8h 9m
170h 25m
Willow
3/14 06:25:00
11
3/14 16:29:00
11
10h 4m
7h 59m
3.88
31
Yentna
3/14 22:54:00
11
3/15 02:23:00
11
3h 29m
6h 25m
2.65
17
Skwentna
3/15 07:45:00
11
3/15 12:36:00
11
4h 51m
5h 22m
6.34
34
Finger Lake
3/16 03:27:00
11
3/16 11:31:00
11
8h 4m
14h 51m
3.03
45
Rainy Pass
3/16 17:35:00
11
3/16 23:12:00
11
5h 37m
6h 4m
4.95
30
Rohn
3/17 08:08:00
11
3/17 16:15:00
10
8h 7m
8h 56m
5.37
48
Nikolai
3/17 23:36:00
10
3/18 05:22:00
10
5h 46m
7h 21m
12.65
93
McGrath
3/18 12:33:00
10
3/18 20:45:00
10
8h 12m
7h 11m
6.68
48
Takotna
3/19 06:19:00
10
3/19 06:59:00
10
0h 40m
9h 34m
2.40
23
Ophir
3/12 16:20:00
3/13 00:33:00
11
8h 13m
-159h -39m
-0.24
38
Cripple
3/11 21:41:00
3/11 22:03:00
13
0h 22m
-27h -52m
-2.15
60
Ruby
3/06 12:59:00
-130h -4m
-0.86
112
Galena
3/07 11:40:00
16
52
Nulato
3/07 15:23:00
16
3/07 17:38:00
16
2h 15m
3h 43m
13.99
52
Kaltag
3/07 20:56:00
16
15
3h 18m
12.73
42
Unalakleet
3/08 08:35:00
15
3/08 13:14:00
15
4h 39m
90
Shaktoolik
3/08 17:21:00
15
15
4h 7m
9.72
40
Koyuk
3/09 05:53:00
15
3/09 12:37:00
14
6h 44m
58
Elim
3/10 00:41:00
14
3/10 07:24:00
14
6h 43m
12h 4m
3.98
48
White Mountain
3/10 13:56:00
14
3/11 15:13:00
14
25h 17m
6h 32m
7.04
46
Safety
3/11 17:32:00
14
3/11 18:34:00
13
1h 2m
2h 19m
23.74
55
Nome
3/19 10:15:34
183h 41m
0.12
22