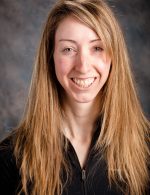 Biography
Our lives revolve around our dogs physical and mental well being. We live at an off-grid homestead in the Alaska Range where we train and have fun with our dogs year round. We also offer year-round kennel tours and winter dog mushing experiences. When not mushing I build dog sleds and wooden boats for our company DogPaddle Designs. I also work part-time as an archaeologist and biologist on remote field projects around Alaska.
Sponsors
Toni and Scott Seipke,MI
Master Electric, MI
Alaska Icefield Expeditions
Wysong Natural Pet Food, MI
The Selich Family, MI
Zero DC, Czech Republic
The Traska Family, ID

Peggy and Jon Valentine, MI
Wheel Dog Veterinary Services-Dawn Brown
Boundary Fur Sewing
Wagner's Pizza Bus
Golden Link Microbial Supplements, OH
And all of our friends and family who have supported us over the years to make our dream come true!
2019 Standings
Checkpoint
Time In
Dogs In
Time Out
Dogs Out
Rest Time
Previous
Layover
Status
Distance
Enroute Time
Speed (mph)
8hr
24hr
Willow
3/03 14:10:00
14
Yentna
3/03 21:48:00
14
3/03 21:53:00
14
0h 5m
7h 38m
5.50
42
Skwentna
3/04 01:26:00
14
3/04 05:20:00
14
3h 54m
3h 33m
8.45
30
Finger Lake
3/04 10:22:00
14
3/04 15:18:00
12
4h 56m
5h 2m
7.95
40
Rainy Pass
3/04 19:06:00
12
3/05 00:27:00
12
5h 21m
3h 48m
7.89
30
Rohn
3/05 04:55:00
12
3/05 10:30:00
10
5h 35m
4h 28m
7.84
35
Nikolai
3/06 01:44:00
10
15h 14m
4.92
Scratched
75