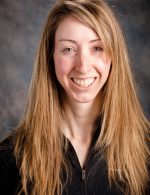 Biography
Shaynee Traska, 30, was born and raised in Michigan. When she was nine years old, her aunt and uncle met Joe Redington, Sr. and told her about the race and the sled dogs. She then told her parents that she would race the Iditarod someday. She says, "After years of dreaming and praying, at the age of 14, I obtained my first sled dogs and started my own kennel in my hometown of Gladwin, Michigan. It was always my dream to run the Iditarod with a team of dogs I had raised and trained myself. I raced my team in Michigan for many years, eventually starting my own breeding program when I was 19. As the kennel size and the yearning to race in Alaska increased, I looked for ways to move the kennel north. In the spring of 2012, I loaded up my 25 dogs and drove the 4,000 miles to Alaska." When she got to Alaska, she began working as a dog sledding guide in Juneau and found her winter home in Two Rivers. Shaynee continues, "That first winter I trained my dogs completely on my own while learning the trails. The team and I also competed in our first qualifying race, the Two Rivers 200 and earned the Vet's Choice award." Shaynee and Jeremy were married in the fall of 2014, and their kennel has grown to 40 dogs, the majority of which they have raised from newborns. "I have always imagined myself and the dogs traveling across the Lord's beautiful creation and meeting the wonderful people in the villages along the way. After 20 years of dreaming, hard work and many adventures, God blessed me an amazing journey to Nome in the 2018 Iditarod. This year we will return to once again explore the wild country the trail offers and to draw closer to the Lord than we ever have through the highs and lows of mushing 1,000 miles. Howling ridge Kennel can't wait to be a part of the beauty and toughness of the Iditarod again this year.
Sponsors
Toni and Scott Seipke,MI
Master Electric, MI
Alaska Icefield Expeditions
Wysong Natural Pet Food, MI
The Selich Family, MI
Zero DC, Czech Republic
The Traska Family, ID

Peggy and Jon Valentine, MI
Wheel Dog Veterinary Services-Dawn Brown
Boundary Fur Sewing
Wagner's Pizza Bus
Golden Link Microbial Supplements, OH
And all of our friends and family who have supported us over the years to make our dream come true!
2019 Standings
Checkpoint
Time In
Dogs In
Time Out
Dogs Out
Rest Time
Previous
Layover
Status
Distance
Enroute Time
Speed (mph)
8hr
24hr
Willow
3/03 14:10:00
14
Yentna
3/03 21:48:00
14
3/03 21:53:00
14
0h 5m
7h 38m
5.50
42
Skwentna
3/04 01:26:00
14
3/04 05:20:00
14
3h 54m
3h 33m
8.45
30
Finger Lake
3/04 10:22:00
14
3/04 15:18:00
12
4h 56m
5h 2m
7.95
40
Rainy Pass
3/04 19:06:00
12
3/05 00:27:00
12
5h 21m
3h 48m
7.89
30
Rohn
3/05 04:55:00
12
3/05 10:30:00
10
5h 35m
4h 28m
7.84
35
Nikolai
3/06 01:44:00
10
15h 14m
4.92
Scratched
75