Each year teachers from around the world apply for the Iditarod Teacher on the Trail position.  The process is long and complex starting with a portfolio submission, due December 1,  which includes showcase lessons, experiences and background that are helpful to performing the tasks of the Teacher on the Trail, letters of support from districts and administrators, a video, and many answers to important situational questions, and more. It is a candidate's "foot in the door" of the selection process. 
Each member of the committee reviews each application, submitting their scores.  These scores provide a rank for the applicants.  The top 3 scorers have now "nudged the door open" a bit further and are invited to Alaska the week before the upcoming race for the next round of competition.  Here is where they work with Iditarod education committee members, present at the educators conference, and do "assignments' so to speak.  
Join us in congratulating and welcoming these three finalists who have accepted the challenge and are on their way to Alaska for the next round of their application process.  Meet our finalists for the 2023 Iditarod Teacher on the Trail through the bios they sent in their applications.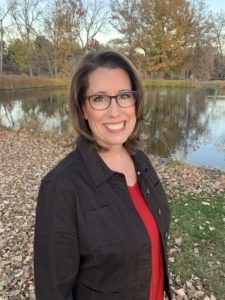 Cindy Emmons is a third grade teacher at Redstone Elementary in Highlands Ranch, Colorado.  She has lived in Colorado for 26 years and previously lived in Southern California where she attended California State University Long Beach.  Along with earning a BA in Music with an emphasis in Music therapy, Cindy also attained her Teaching Credential and Masters of Education Degree in Curriculum and Instruction at CSULB.  She is part of a family of educators as her two daughters and husband are also teachers.  Cindy enjoys playing her flute in her community band as well as bike riding, snow shoeing, kayaking, hiking in National and State Parks, and riding Segways in memorable places like Aruba and San Francisco. Cindy has taught first and fifth grade and currently teaches third grade.  In her 24 years in education, Cindy continually strives to make learning current and relevant for her student and does this by bringing her love of travel into her classroom lessons and units. When Cindy started teaching about the Iditarod Race to her students she knew this race was special when a student exclaimed, "This is the best day ever!" in reaction to creating a sled out of popsicle sticks. The kids were hooked on the Iditarod and so was she!  Cindy has presented at various state and local educational conferences in Colorado and has guided teachers in using the SMARTboard, various technology applications and research based educational practices.  She has worked with the Colorado Department of Education testing department to revise and create test questions for Colorado's annual CMAS test.  her passion for reading has led Cindy to coordinate the "Battle of the Books" program at her school where she coaches a team of students to read 10 books and participate in inter-school battles at their local library.  The Iditarod lessons Cindy has done with her students have proved so valuable and engaging that she traveled to Alaska the summer of 2021 to gain experiences she could bring back to her students.  Incorporating the Iditarod Race in her classroom lessons and units fills her classroom with excitement for learning every day.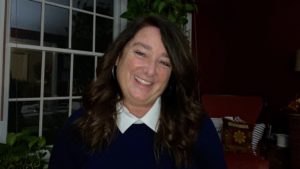 Mrs. Kathleen Thompson is in her 22nd year as an accomplished fifth grade teacher and currently the gifted and talented teacher at Ring Factory and Joppatowne Elementary in Hartford County, MD.  Her education began earning a Bachelor of Science in Elementary Education 2000 and a Master of Science in Instructional Technology 2005.  She also obtained Middle School ELA Certification 2007, National Board Certification (NBCT) in Middle School/Generalist 2011 and Administrator I Certification 2014.  She recently renewed her NBCT certification in 2020.  She leads National Board Candidate Support Sessions and presents for school, county and state based Professional Development.  As a wife and mother of two grown adults, both in the educational field, she loves her family time when they can all get together, which strengthens her mental health.  Mrs. Thompson is also a very proud Alumni of NASA's Space Camp for Educators.  Her enthusiasm is most contagious when she is providing lessons that allow her to gain additional insight of others.  She seeks positive traits in others to understand their strengths and to correspondingly design lessons which brings the best out of both teachers and students.  She has a love for learning and the ability to build capacity while focusing on what others have to bring forward.  Her positive traits are valuable to the teaching profession because they enable her to proactively engage with the ever-changing landscape of educational goals.  Mrs. Thompson is always looking for ways to enhance her professional and personal life.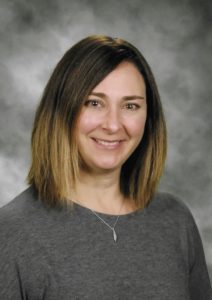 Julianne Westrich has worked with students in non-traditional educational settings for more than two decades,  often focusing on the youngest learners. After getting her MAT in Museum Education from GW University, she spent time teaching PreSchool at the Smithsonian Institution in Washington, DC., worked with live animals at the urban environmental education museum, brought the 18th century to life at a living history museum, and taught for nearly a decade at the Rochester Museum and Science Center before earning her MLIS from University at buffalo and becoming a school librarian.  She is an educator at heart and thrives sharing all different types of content in unique ways with learners of all ages.  It comes as no surprise that as a Librarian she loves reading.  Her other love, travel, this has led her to seek out exciting and challenging opportunities including the 40 mile Avon walk for Breast Cancer (twice! in NY and Boston), running a marathon (twice! in Scranton, PA and Washington, DC), and traveling across the continental US in an RV with family for 6 weeks (yes, twice!). Whether traveling internationally or within her home state of New York she loves hiking, sampling the local cuisine, and immersing herself in the culture and spirit of a place.  Her blog, Paperback Pigeon, pairs children's books and travel ideas. Currently she is the Kindergarten – 3rd Grade Librarian in the West Irondequoit School District in Rochester, NY. She currently lives in Fairport, NY with her husband, Kevin, daughters Meredith, Claire and Elise, and her very small, non-sled pulling chihuahua-pug mix Poppy.
To learn more about our current teacher, Jim Deprez, or  the Teacher on the Trail program and view the application, visit this page:  Iditarod Teacher on the Trail. Applications for 2024 are due December 1, 2022.