Map reading skills are an essential skill for anyone to have, but in the Iditarod, it is extremely important that the mushers are able to guide the dogs to the next checkpoint and, ultimately, to Nome.  While there are thousands of trail markers along the way, it is imperative for mushers to understand the route map and where they are going, because you never know when you'll be blown off course.
In my 4th grade classroom we recently learned how to read maps and how to use latitude and longitude to locate cities and towns on the Iditarod trail. The lesson began by reading There's a Map on My Lap, and discussing many different geography terms.  My students then focused on two skills from the book—reading a map and latitude and longitude.  Students looked at different maps of Denali National Park and the Iditarod.  They discussed the different features on the maps and how those features might help a hiker in Denali or a musher during the race.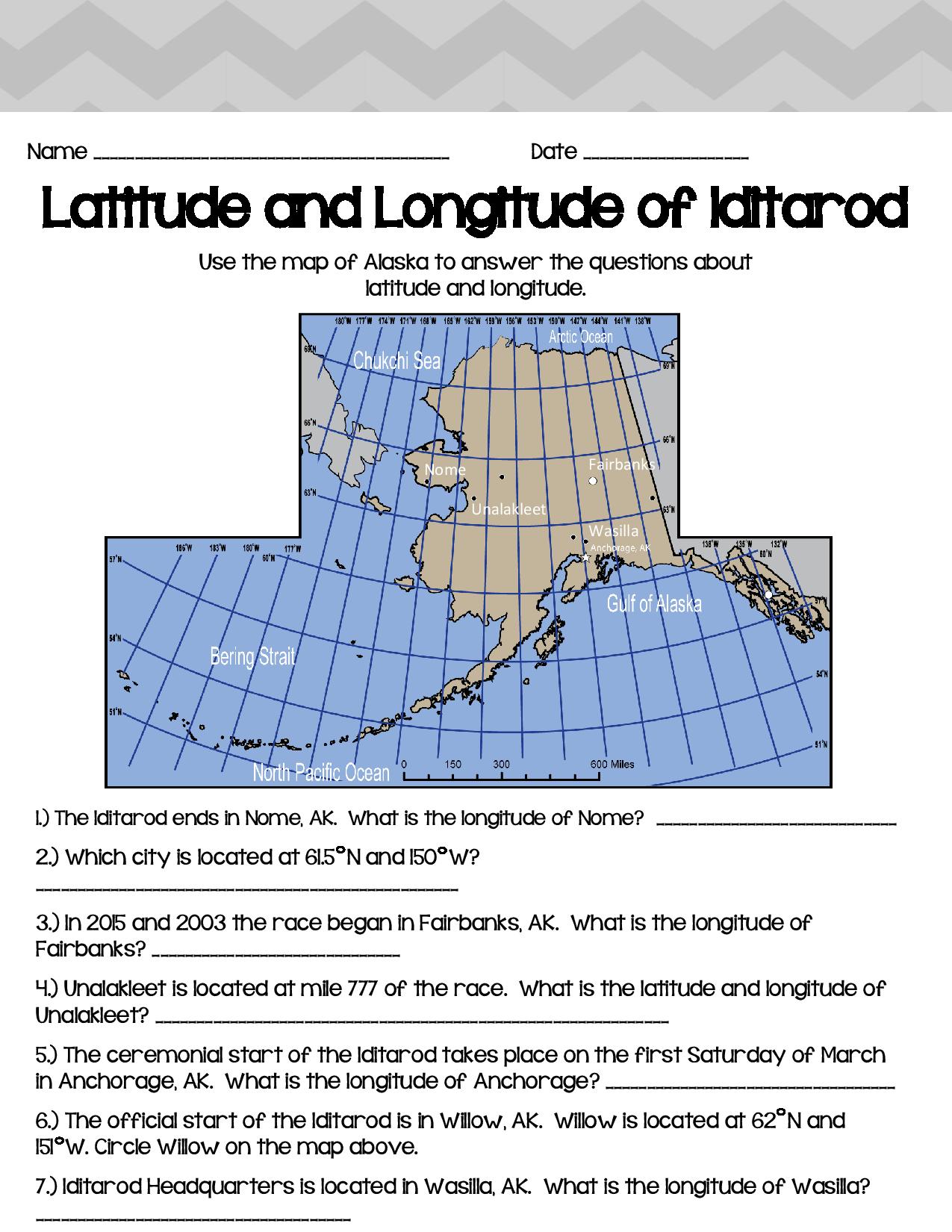 After taking time to look at the maps, my students learned about locating places using latitude and longitude.  Students used a map of Alaska to locate important checkpoints in the Iditarod including Wasilla, Unalakeet, and Nome.  This lesson allowed students to gain knowledge about the race, while learning several geography terms and skills.  The lesson can be adapted for younger grades by focusing on map readings skills (see the lesson plan for specifics on the adaptations).
Map Reading and Latitude and Longitude Lesson Plan
Map Reading Skills and Latitude and Longitude Handouts
Teacher Conferences!
There are a few upcoming events for teachers!  Join us in Chicago for a conference on  January 21!  Speakers include Iditarod finisher Charley Bejna (via Skype), local musher Pat Moon, and 2017 Iditarod Teacher on the Trail (along with a few other Teachers on the Trail).  Click here for more information.
You can also join us in ALASKA!  The 2017 Winter Conference will be held February 28-March 3 in Anchorage, AK with the theme of "Making Sense of Problems and Persevering Through Them".  Don't miss the opportunity to learn from strong educators, and from the mushers themselves.  For more information on this conference click here.
Skype with 2017 Iditarod Teacher on the Trail!
This year I will be meeting with classrooms virtually using Skype!  This is an exciting way to connect your students with the Last Great Race and for them to learn about the geography of the race.  To sign up for a Skype lesson click here.