After being in Nikolai for 28 hours I was flown back to McGrath.  The timing was later than anticipated due to the weather in McGrath and no flights out for most of the day.  With Marty as my pilot, we took off from the small airstrip.  The flight was exciting for me because I was in the plane with 4 dropped dogs – this was one of the experiences I was looking forward to.  The dogs were mildly anxious getting into the plane, but once they were on they settled right in on top of my suitcase and each other.  While I marveled at the scenery all around me, the dogs slept.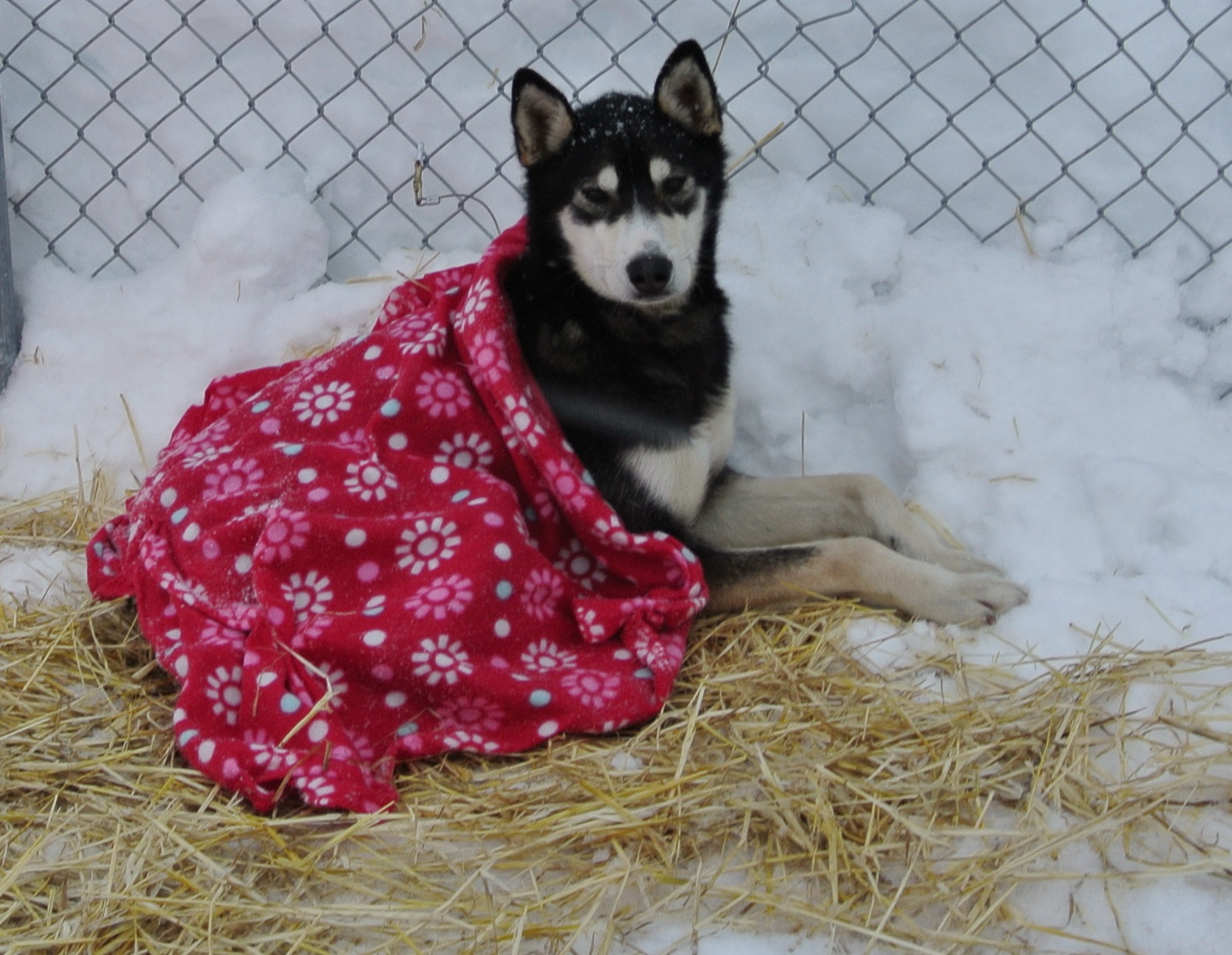 As we landed in McGrath, one dog raised his head to see what was happening, but the rest of them slept right through.  They were quickly unloaded by the waiting vets.  Paperwork was exchanged and the vets did a check up on each dog.  The logistics of dogs is something taken very seriously by not only the vets, but the pilots who transport them.  Dogs were given blankets, straw, and a warm meal.  They are now waiting for their flight to Anchorage.
It's hard to leave a checkpoint after having made connections with people.  Hopefully we will meet up down the trail or eventually in Nome.  Next stop for me . . . Takotna with pilot Glen.