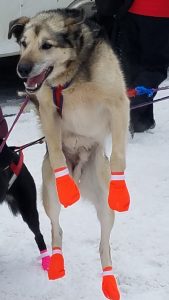 For most teachers, the school year has finally begun (unless you're like me and don't begin until after Labor Day)! I will forever remember being a student in the summer who anxiously waited each day to receive a letter in the mail letting me know which teachers I was going to have during the upcoming school year. After learning this life-altering news, the next thing to do was to ask older siblings and friends about valuable tips pertaining to the new grade and teachers, and then from there, it was imperative to call every friend and determine who you would be in class with! It's funny to think that this was the same routine every year. 
As a teacher, I still have that same sense of excitement every summer. When I speak to other teachers, who all have varying levels of experience and backgrounds, it seems evident that most teachers get that sense of eagerness and nervousness. The question is why? We often teach the same curriculum and know that we will be in school for 180 days before a new cohort comes in. I think the reason is that every year brings with it a new and unpredictable journey that is filled with different obstacles, challenges, surprises, levels of growth and successes. 
One can easily relate this notion of a new-journey-with-a-same-ending to the Iditarod. Each year, mushers know that when they enter the race, they must traverse close to 1,000 miles to Nome, Alaska. However, the journey is never the same. Mushers encounter new physical and mental barriers on an annual basis. They use their prior experience to help them grow and become better. Additionally, they battle the unpredictable and fierce conditions set forth by Mother Nature.    
As you venture along this year's new journey with your new group of students, consider having your students learn about the Iditarod right away. Students can make connections between their life journey and that of a particular musher. A great resource to use is the Iditarod website. Have student's use this Iditarod Scavenger Hunt in order to build up their background knowledge of The Last Great Race®. Additionally, students will be able enhance their computer navigational skills and familiarize themselves with the Iditarod website.