One thing that each Iditarod Teacher on the Trail™ is required to do is to create a patch for inclusion on the official Teacher on the Trail sleeping bag. You can learn more about this tradition and the sleeping bag here: LINK
I decided a long time ago, that this was going to be a wonderful way to get my school involved in my adventure, and I approached my student council to see if they would be willing to help me out with this project.  They readily agreed and decided that the best thing they could do would be to have a school wide contest to design the patch.  I explained that the patch needed to reflect my theme for the year, "Tales (and Tails) from the Trail" and that it should represent our school and show that we are located in Maryland.
The contest was announced and the boys ended up with over fifty designs to judge and choose from.
They finally settled on a design which was created by three students in my homeroom: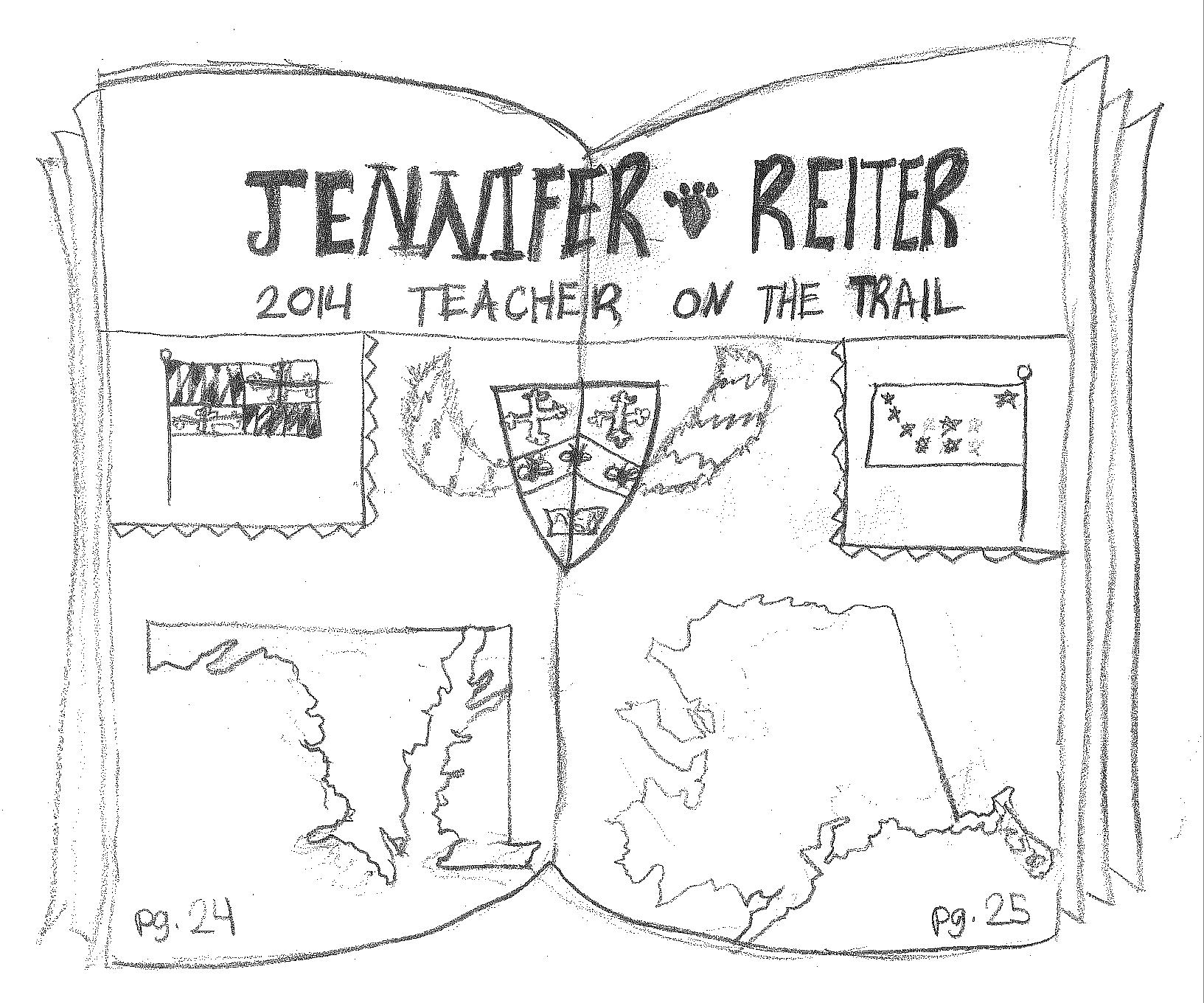 Next came the fun part.  We submitted the design to the company who would make the patch and they forwarded it to their graphic designers.  The graphic designers in turn provided us with the first version of the patch:
The artists were not impressed.  They quickly sent back a list of corrections and received this version:
Again, the artists had more edits.  They finally got back this version which seemed to satisfy them.  And just recently, we got the completed patches in the mail: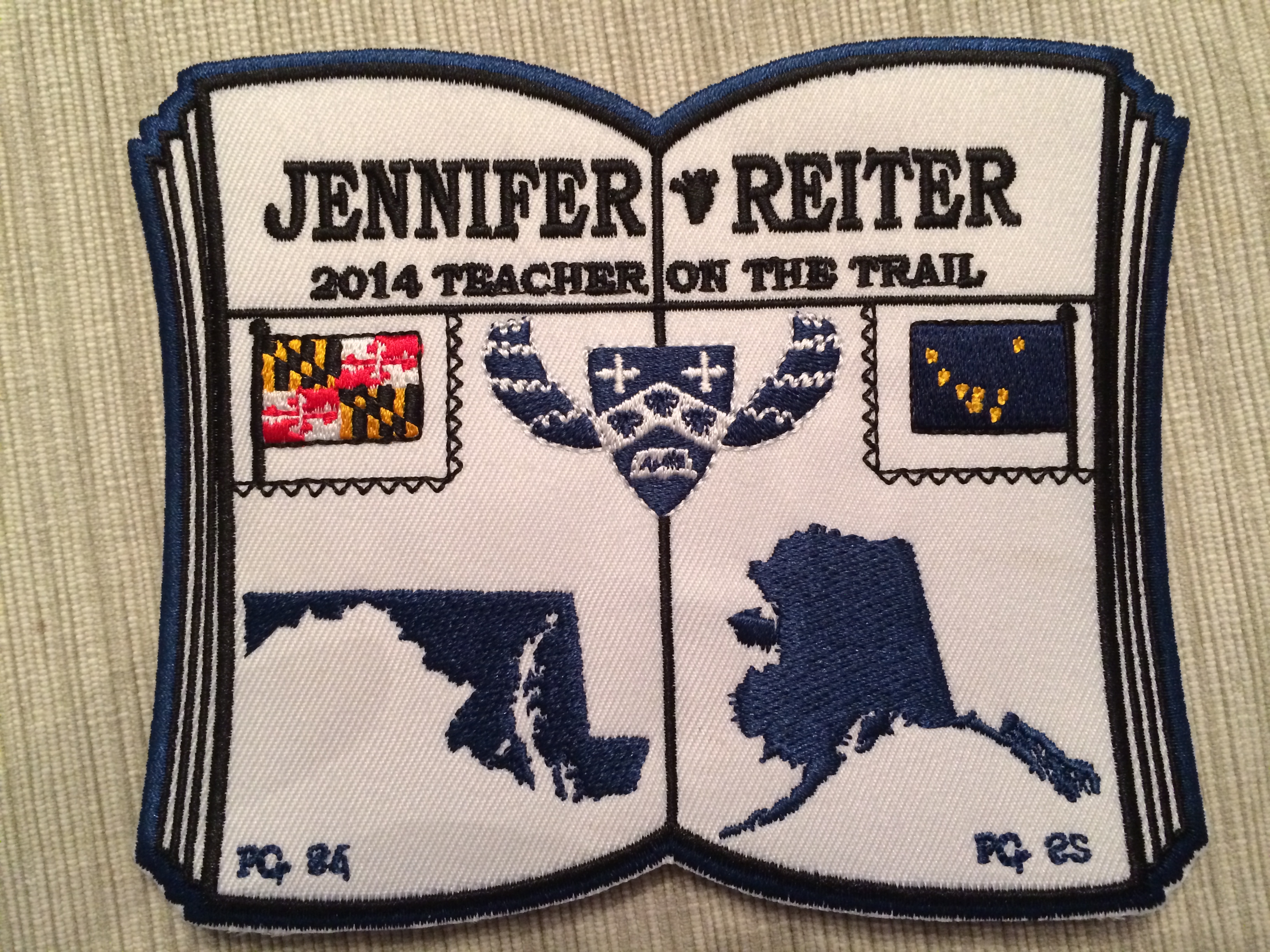 I think it represents my adventure perfectly!  The open book is for the tales I will collect from the trail.  The left hand page shows the map and flag of my home state, Maryland.  The right hand page shows the map and flag of Alaska.  The crest in the middle is my school's crest, and the two tails coming from its sides are the "tails" part of the motto.
I stitched it onto the sleeping bag today, and it will now and forever be a part of Iditarod Teacher on the Trail™ history!