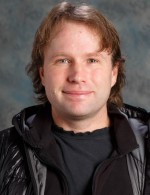 Biography
Curt Perano, 44, was born in New Zealand and raised in Singapore, Europe, the United States and New Zealand. He began running dogs in 2000 and in 2007 moved to Minnesota to handle and work for Jamie Nelson. He and his wife handled for Jamie Nelson for three and a half years. After leaving Minnesota in 2011, they moved to Atlin, BC, and trained there for a year. In 2012, they staged their team out of Willow, AK, and then moved back to New Zealand, using their retired race dogs. "We have been able to turn our dogs into a full-time lifestyle running our tour business in new Zealand and racing in North America in the off season. After eight years of running dogs in North America and five 1000 mile races including the Iditarod and Yukon Quest back to back in 2014, we took last season off to rebuild our ageing team. We now look forward to getting back out on the trail with a mixture of our veterans and some new dogs we have bred and acquired." Fleur and Curt are the parents of Wyatt, age 4. Curt enjoys skiing, diving and the outdoors.
Sponsors
David/Sharon Bernsen, CA
Jasna Zoretic, AUSTRALIA
Ineka Findlay – Horana Pets, NEW ZEALAND
Alpine Distribution Ltd—Glen Wearing Canada Goose, NEW ZEALAND
Ilona Turnbull, NEW ZEALAND
Collin/Anthea Whitley, NEW ZEALAND

Gaby/Eric Altermann, NEW ZEALAND
Russell Fowler, NEW ZEALAND
Berrima Boarding Kennels, AUSTRALIA
Tom/Krista Waddelll, AUSTRALIA
Underdog NZ Ltd.
2015 Standings
Checkpoint
Time In
Dogs In
Time Out
Dogs Out
Rest Time
Previous
Layover
Status
Distance
Enroute Time
Speed (mph)
8hr
24hr
Anchorage
3/07 10:41:00
12
Fairbanks
3/09 10:38:00
16
Nenana
3/09 16:20:00
16
3/09 19:57:00
16
3h 37m
5h 42m
10.53
60
Manley Hot Springs
3/10 09:45:00
16
3/10 10:25:00
15
0h 40m
13h 48m
6.52
90
Tanana
3/10 22:45:00
15
3/11 03:45:00
14
5h 0m
12h 20m
5.35
66
Ruby
3/12 00:28:00
14
3/12 08:37:00
14
8h 9m
20h 43m
5.74
119
Galena
3/12 15:22:00
14
3/12 15:44:00
14
0h 22m
6h 45m
7.41
50
Huslia
3/13 10:24:00
14
3/14 12:20:00
14
25h 56m
18h 40m
4.39
82
Koyukuk
3/15 05:10:00
14
3/15 05:16:00
14
0h 6m
16h 50m
5.11
86
Nulato
3/15 07:38:00
14
3/15 11:45:00
14
4h 7m
2h 22m
9.30
22
Kaltag
3/15 17:43:00
14
3/15 22:11:00
13
4h 28m
5h 58m
7.88
47
Unalakleet
3/17 04:12:00
13
3/17 09:15:00
13
5h 3m
30h 1m
2.83
85
Shaktoolik
3/17 16:32:00
13
3/17 22:54:00
13
6h 22m
7h 17m
5.49
40
Koyuk
3/18 09:00:00
13
3/18 17:13:00
13
8h 13m
10h 6m
4.95
50
Elim
3/19 00:20:00
13
3/19 04:10:00
13
3h 50m
7h 7m
6.74
48
White Mountain
3/19 12:26:00
13
3/19 20:26:00
13
8h 0m
8h 16m
5.56
46
Safety
3/20 04:05:00
13
3/20 04:07:00
13
0h 2m
7h 39m
7.19
55
Nome
3/20 07:11:24
13
3h 4m
7.17
22