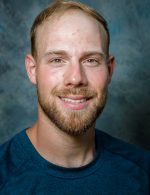 Tim Pappas
Bib Number:
3
Hometown:
Big Lake, Alaska
Biography
Born and raised on the East Coast, Tim, 30, moved to Wyoming in his late teens where he spent ten seasons guiding hunters and trips in the wilderness. During this time he also attended the University of Wyoming, worked as a ski patroller, and apprenticed under Iditarod finisher Billy Snodgrass. Tim then moved to Alaska where he spent six seasons in the southeastern part of the state mushing and managing dog camps and spent his winters in Big Lake, apprenticing under four time champion Martin Buser
When Tim isn't training for the Iditarod or giving Alaska's best dog tours at Buser's Happy Trails Kennels, he can be found traveling Alaska, hunting, fishing, berry picking, ripping the banjo, taking jaunts on mountain ridges, canoeing and swimming in lakes—and in the evenings he can be found sipping fine rye whiskey on the rocks.
He lives and works at Happy Trails and is racing a team from the kennel this year.
Awards
Most Improved Musher


2020 Standings
Checkpoint
Time In
Dogs In
Time Out
Dogs Out
Rest Time
Previous
Layover
Status
Distance
Enroute Time
Speed (mph)
8hr
24hr
Willow
3/08 14:02:00
14
Yentna
3/08 19:20:00
14
3/08 19:24:00
14
0h 4m
5h 18m
7.92
42
Skwentna
3/09 02:10:00
14
3/09 05:09:00
14
2h 59m
6h 46m
4.43
30
Finger Lake
3/09 10:22:00
14
3/09 13:24:00
14
3h 2m
5h 13m
7.67
40
Rainy Pass
3/09 17:09:00
14
3/09 20:26:00
14
3h 17m
3h 45m
8.00
30
Rohn
3/10 00:41:00
14
3/10 01:01:00
13
0h 20m
4h 15m
8.24
35
Nikolai
3/10 13:41:00
13
3/10 18:24:00
13
4h 43m
12h 40m
5.92
75
McGrath
3/11 00:53:00
13
3/11 00:57:00
13
0h 4m
6h 29m
7.40
48
Takotna
3/11 03:55:00
13
3/12 05:55:00
12
26h 0m
2h 58m
6.07
18
Ophir
3/12 08:26:00
12
3/12 08:34:00
12
0h 8m
2h 31m
9.14
23
Cripple
3/12 23:02:00
12
3/13 06:59:00
12
7h 57m
14h 28m
5.05
73
Ruby
3/13 20:32:00
12
3/14 04:32:00
10
8h 0m
13h 33m
5.17
70
Galena
3/14 11:43:00
10
3/14 16:51:00
10
5h 8m
7h 11m
6.96
50
Nulato
3/15 01:17:00
10
3/15 06:48:00
10
5h 31m
8h 26m
4.39
37
Kaltag
3/15 12:43:00
10
3/15 19:11:00
10
6h 28m
5h 55m
7.94
47
Unalakleet
3/16 11:16:00
10
3/16 16:06:00
10
4h 50m
16h 5m
5.28
85
Koyuk
3/17 09:49:00
10
3/17 15:35:00
10
5h 46m
17h 43m
5.08
90
Elim
3/17 22:40:00
10
3/18 09:05:00
10
10h 25m
7h 5m
6.78
48
White Mountain
3/18 16:16:00
10
3/19 00:16:00
10
8h 0m
7h 11m
6.40
46
Safety
3/19 12:07:00
10
3/19 12:08:00
10
0h 1m
11h 51m
4.64
55
Nome
3/19 14:57:36
10
2h 49m
7.81
22