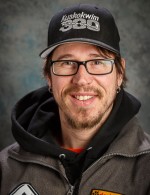 Biography
Brent was born and raised in Minnesota but moved to Alaska over 20 years ago. After falling in love with the trails of Eureka, AK, Brent took over a homestead established in the 70s and this is where he now lives with his dogs since 2012. Brent is a two time Yukon Quest 1000mi Champion (2015 and 2019, both times also rewarded with the Vet's Choice award for his dog care). He's excited to be back on the Iditarod trail in 2020. Mushing is a way of life for Brent – it gives him a chance to get out and explore Alaska, but most importantly it is all about the dogs and the relationship he has with each and every one of them. Getting to know each dog's behavior and personality is what makes dog mushing such an adventure. Every day is exciting, whether it is traveling on a new trail or learning something new about the dogs. Living his dream and setting and accomplishing goals is what drives Brent every day, along with all of his incredible fan support.
Sponsors
Dogbooties.com
Wintergreen Northern Wear
Mountain Ridge
Manmat
5 Sibes Sewing & Repair

Mainscape
Individual Dog Sponsors
Dog Paddle Designs
Exclusive Auto Repair Inc.
Awards
Dorothy G. Page Halfway Award — Sponsored by GCI


2020 Standings
Checkpoint
Time In
Dogs In
Time Out
Dogs Out
Rest Time
Previous
Layover
Status
Distance
Enroute Time
Speed (mph)
8hr
24hr
Willow
3/08 15:24:00
14
Yentna
3/08 20:39:00
14
3/08 20:42:00
14
0h 3m
5h 15m
8.00
42
Skwentna
3/09 03:49:00
14
3/09 03:59:00
14
0h 10m
7h 7m
4.22
30
Finger Lake
3/09 12:46:00
14
3/09 12:47:00
14
0h 1m
8h 47m
4.55
40
Rainy Pass
3/09 16:26:00
14
3/09 16:38:00
14
0h 12m
3h 39m
8.22
30
Rohn
3/10 00:46:00
14
3/10 01:04:00
14
0h 18m
8h 8m
4.30
35
Nikolai
3/10 13:38:00
14
3/10 13:47:00
14
0h 9m
12h 34m
5.97
75
McGrath
3/11 00:01:00
14
3/11 00:10:00
13
0h 9m
10h 14m
4.69
48
Takotna
3/11 02:43:00
13
3/11 02:46:00
13
0h 3m
2h 33m
7.06
18
Ophir
3/11 05:40:00
13
3/11 10:35:00
13
4h 55m
2h 54m
7.93
23
Cripple
3/11 21:54:00
13
3/12 22:22:00
13
24h 28m
11h 19m
6.45
73
Ruby
3/13 07:50:00
13
3/13 12:50:00
13
5h 0m
9h 28m
7.39
70
Galena
3/13 19:18:00
13
3/13 19:32:00
13
0h 14m
6h 28m
7.73
50
Nulato
3/14 07:40:00
13
3/14 07:48:00
13
0h 8m
12h 8m
3.05
37
Kaltag
3/14 16:20:00
13
3/15 00:20:00
13
8h 0m
8h 32m
5.51
47
Unalakleet
3/15 16:57:00
13
3/15 17:04:00
13
0h 7m
16h 37m
5.12
85
Koyuk
3/16 15:13:00
13
3/16 19:33:00
13
4h 20m
22h 9m
4.06
90
Elim
3/17 02:56:00
13
3/17 03:07:00
13
0h 11m
7h 23m
6.50
48
White Mountain
3/17 13:26:00
13
3/17 21:26:00
13
8h 0m
10h 19m
4.46
46
Safety
3/18 05:41:00
13
3/18 05:42:00
13
0h 1m
8h 15m
6.67
55
Nome
3/18 08:57:47
13
3h 15m
6.77
22