Hi Boys and Girls,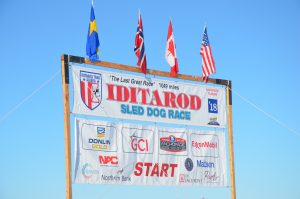 This years Iditarod has officially started.  The restart was held yesterday in Willow Alaska.  What a difference from Saturday.  The mushers were parked away from the crowds.  The mood was much more serious.  They were mentally preparing to go out on the trail. The mushers also feed and treat their dogs before heading out.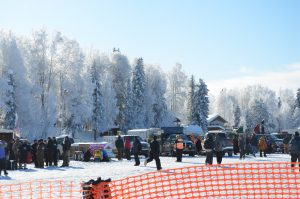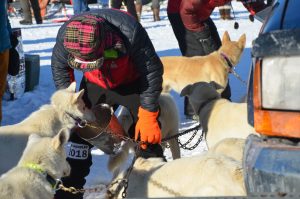 When it was time to start, the teams were taken to the start line one at a time.  Each team had human handlers to help with the dogs.  Most teams assigned one handler for each dog in the team.  The dogs are so excited to go and they don't always want to wait their turn.  So it's the handlers job to make sure the dog stops and goes when it's supposed to. There was always one team in the chute, one team team behind them and a third team coming up to the line.  It was fun to watch.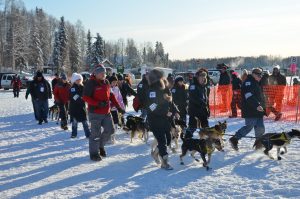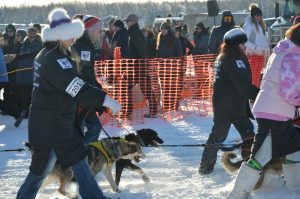 When a team left the starting chute on the way to Nome, the next team had 2 minutes to get into position.  All mushers checked their dogs, gave them head scratches, and got ready to go.  The handlers wait until about the 5 second mark and then let go of the dogs they are handling and back up quickly.  Then they're off.   All teams are now on their way to Nome.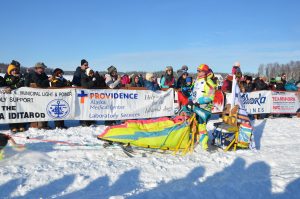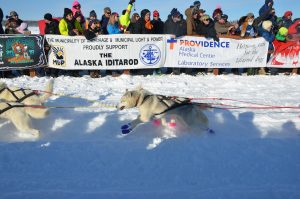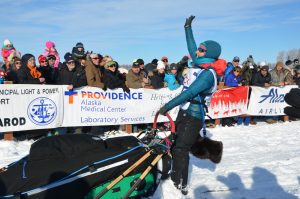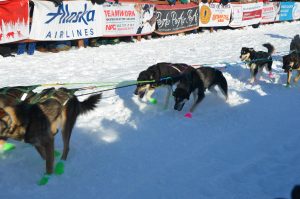 Good luck to all the teams on the trail.
Gypsy