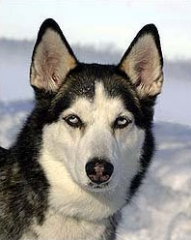 Hello Boys and Girls,
Close, close, close to Shageluk, several mushers are on the trail and chasing Martin Buser's team.  It's amazing to follow the race on the GPS Tracker.  I find myself hardly able to leave the computer…  and I want to know more, more, more.  How about you?
Martin and his team were the first to arrive in Shageluk, a very small village that serves as an important checkpoint during the race.  You can learn about Shageluk at this website link:
http://iditarod.com/race/2013/checkpoints/14-Shageluk/
Are you starting to make  your predictions about who is going to win the race?  Now that most are through taking their 24 mandatory lay over, it's easier to see who is in the lead.  By this time tomorrow, we might even know more about making predictions.  One thing I can say is I know who is going to win the race.  It will be the person who takes the best care of their dogs.
Lots of Tail Wags,
Zuma