Hello friends,
Some of my young pup friends have been curious about the number of dogs in the race. It seems some mushers go into a checkpoint with all 16 of their dogs, but leave with only 15. What happened?
While the dogs are complete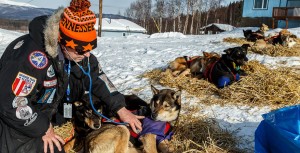 ly checked out before and during the race, sometimes minor injuries happen.  Sore wrists, maybe a sore shoulder, maybe they just don't feel good . . . these are reasons a musher would drop a dog at a checkpoint. The paper trail for the dog is HUGE. The musher asks a Vet to check out the dog, then they make a decision for the best interest of the dog. If the dog is dropped, paperwork is filled out. The Vet keeps a copy, the communication volunteers gets a copy and the pilot who brings the dog out gets a copy. The dropped dog is also marked in the Vet Notebook that each musher MUST carry.
The dog is flown to Anchorage or Nome where they eventually meet their musher or handler. Each pilot, volunteer dog handler, and race official who encounters a dropped dog treat them with lots of pets and respect. Trust me, the dogs would rather be on the trail than left behind, but sometimes it just can't be helped.
A big BowWow to the Volunteer Vets who take such excellent care of the K-9 athletes during the Iditarod!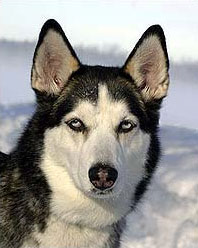 Tail wags,
Zuma