Hi Boys and Girls,
Yesterday's question of the day was:  Look at the picture of the sled.  Whose sled do you think it belongs too, and why is this race so important to her?  Did you see the clue I gave you?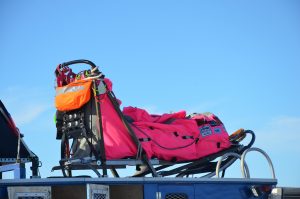 Did you look for clues?  I used the word "her" so that means the musher is a female.  Another clue was the pink sled.  I think there is only one musher who has a bright pink sled bag. That musher is Dee Dee Jonrowe.  This race is very important to Dee Dee because it will be the last Iditarod that she races in.  She is retiring from the Iditarod.  Dee Dee began mushing in 1979 and has raced in 36 Iditarods.  That's really impressive.  She has finished in the top ten, sixteen times.  She says she will continue to race some shorter races.  We wish Dee Dee a great race this year!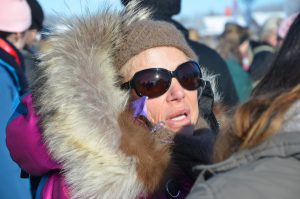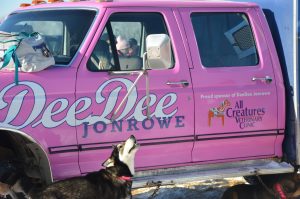 The question of the day is:  Right now Jesse Holmes is in first place.  But is he really in first place?
See you on the trail,
Gypsy