Hello friends,
I think we can all agree that 2020 was kind of RUFF. Looking forward to 2021 and the 49th running of the Iditarod (in the 49th state) is exciting for all of us here at Iditarod Headquarters. However, it won't be a "normal" race.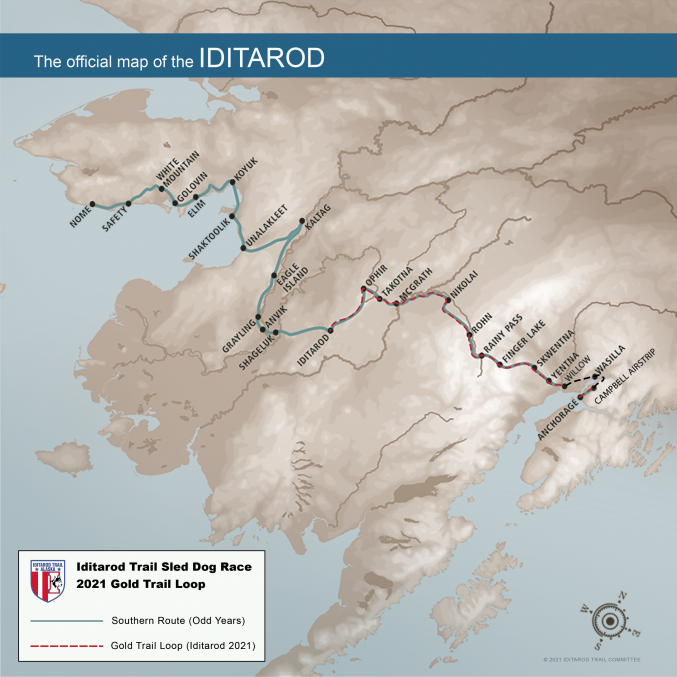 From a dog's perspective, this year's route is the most exciting change. From the Iditarod website: "On Sunday, March 7, at 2 p.m., the 54 currently rostered teams will depart Deshka Landing and travel the Iditarod Gold Trail Loop out to the mining ghost town of Flat before looping back to the traditional Iditarod southern route in a course that is approximately 860 miles. On this route, the teams will travel through the Alaska Range, traverse the Happy River Steps and navigate the notorious Dalzell Gorge, twice." Happy River Steps and Dalzell Gorge TWICE! Awooooo!  The canines are going to bring the human mushers on a wild ride.
I'll keep my paws typing as I hear of more changes. If you have any questions, please e-mail me at askzumadog@gmail.com. I'll answer as many questions as I can in my upcoming posts. Welcome 2021!
Tail Wags,
                                                                     Zuma