Tails from the Trail: Iditarod count down- I_ _ _ _ _ _ _
I is for Iditarod! 
The 2020 Iditarod will be the 48th running of the Last Great Race®. Joe Redington Sr, the Father of the Iditarod, organized the Iditarod Race to save the sled dog culture and the Alaskan huskies after the introduction of the snow machine. As well as preserve the Historic Iditarod Trail.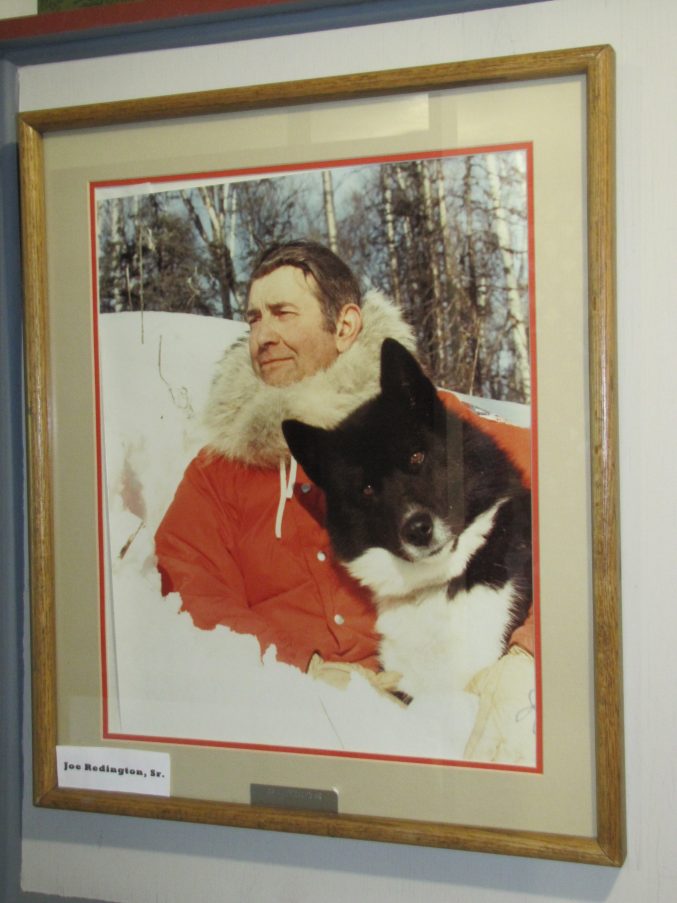 After years of hard work and determination, the first Iditarod took place in 1973. Many thought it crazy traveling 1,000 miles to Nome, however, 22 mushers finished the race that year, and it has grown and continued ever since!  Dick Wilmarth was the first musher to ever finish the Iditarod, taking 20 days 49 minutes and 41 seconds to finish. Almost twice as long as the finishers today.  To date, the fastest finishing time was set by Mitch Seavey in 2017.  He finished in just 8 days, 3 hours, 40 minutes, and 13 seconds.
Each year musher's travel about 1000 miles from Anchorage to Nome. During even years the trail makes a northern loop starting in Ophir with checkpoints in Cripple, Ruby, Galena, and Nulato, before meeting back up with the southern loop in Kaltag.  During odd years the trail takes a southern turn at Ophir and includes the checkpoints Iditarod, Shageluk, Anvik, Grayling, and Eagle Island.  Both trails meet at Kaltag following the same route to Nome.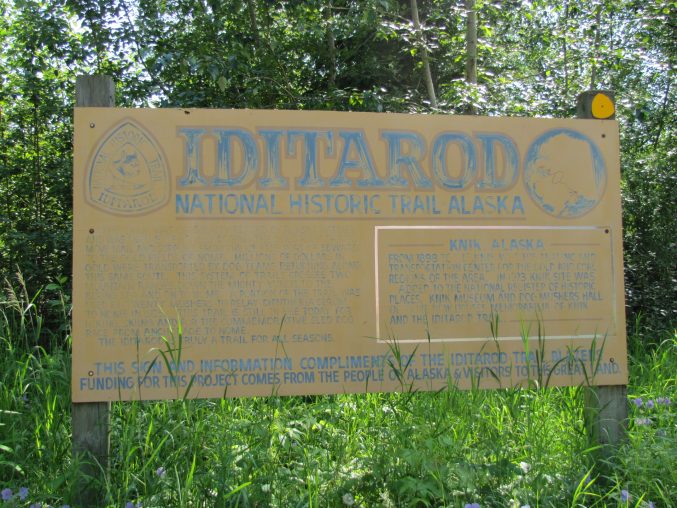 Click here to read more about the history of the Iditarod.
I is for Innovation! 
According to Sanka W. Dog to innovate is to make changes to something established by introducing new methods, ideas of products. Mushers are consistently being challenged to be innovative along the Iditarod trail; they have to "think on their feet." 
Cindy Abbott is an excellent example of being innovative on the trail. Cindy made changes to her ax to make it more user-friendly and effective on the trail. Changing the wooden handle to PVC pipe ensured that in the coldest of weather, it would not crack and break, even a hammer end was added to give it more utility.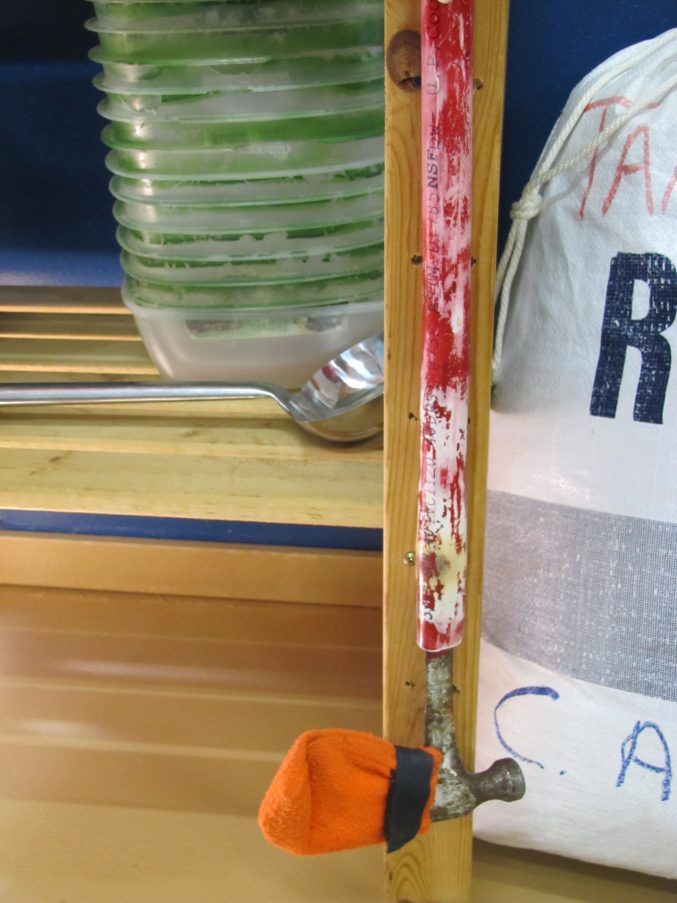 Being innovative is not only necessary on the trail, but also in the classroom. Teachers, do your students participate in the Invention Convention? A great way to introduce the Invention Convention and to get your students thinking about being innovative is to follow the Iditarod and look for ways our mushers have been innovative. Follow this link to Sanka W. Dog and learn more about Innovation along the trail.
Teachers, we are innovative when adding the Iditarod into our teaching.  Making a change to what we already do in the classroom to add more excitement.  Here is an innovative Iditarod phonics lesson.
Stay tuned next month for the "D" in Iditarod!