Meet Your K9 Reporters
Hello friends! The dog days of summer are behind us, and we look forward to the new school year. The K9 reporters and their human Iditarod Education partners are well rested and excited to be back.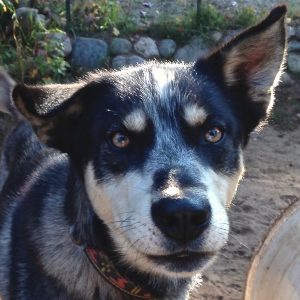 K9 reporter Sled Dog Ed is back on the education trail this year for the 50th Iditarod Trail Sled Dog Race! He will be sharing ideas for educators on how to integrate the Iditarod Trail Sled Dog Race into their classrooms in all curricular areas. The intended audience of Sled Dog Ed's articles is educators, administrators and curriculum coordinators working with children of all ages. Together, he encourages you to mush forward into a "golden" year of exciting adventures!
Next is Sanka. Sanka writes for students of all ages and teachers of all curriculum areas from character development (8 Traits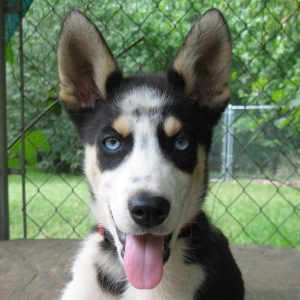 of Iditarod) to book reviews (check out Togo and Leonhard by Pam Flowers). Sanka's stories and lessons are based on her handler's nearly 20 years of experience as Teacher on the Trail, Iditarod Trail Volunteer and Eye on the Trail PhotoJournalist. Sanka's project for the 2021-22 school year is a Virtual Trail Journey. She will have posts highlighting the checkpoints on the Iditarod Trail's Northern Route. Check Sanka's column often for lesson ideas, checkpoint information and character development activities.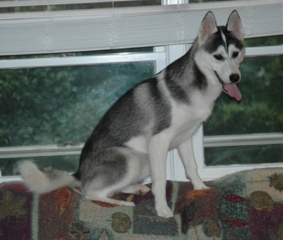 Gypsy is a dog who loves the Iditarod! Read Gypsy's column to learn about the race and get the inside scoop on what's happening. All ages will enjoy Gypsy's posts.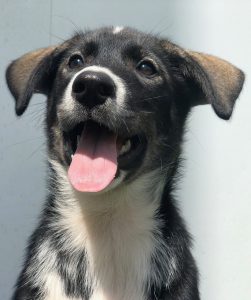 Every team needs a pup, and we have Libby Littles. Libby writes for lower elementary students bringing the race into the classroom. Join her celebration of the 2022 Iditarod.
Finally, me – Zuma. I will keep you posted on what's happening as we head into the 50th Iditarod. I LOVE hearing from students all around the world and base my posts on questions that have been sent to me. I keep my ears perked up and my nose to the ground as I look for information about the race.
We have a saying here at Iditarod HQ, "It's all about the dogs". This pack of dogs is ready to bring the Iditarod to your classroom. Check us out at https://iditarod.com/zuma/meet-the-k9-journalist-team/
Tail wags!
Zuma