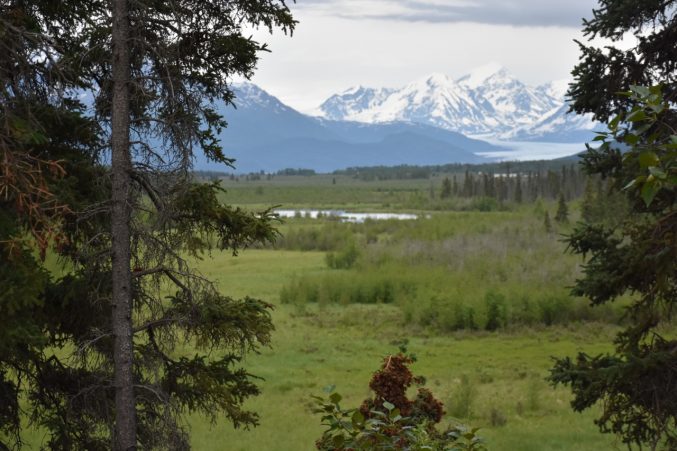 Being surrounded by a passionate group of teachers during Iditarod Summer Teacher Camp this week has been a great time of professional development. As you can imagine, with this much creativity packed into one camp, humor and conversation abounds. We deviated a bit from correct grammar this week and created a new verb: moose, or moosing. The verb could be used in this way: "Are we going moosing this evening?" The definition of moosing would be going on a road trip after 10:00 PM to spot moose in the wild.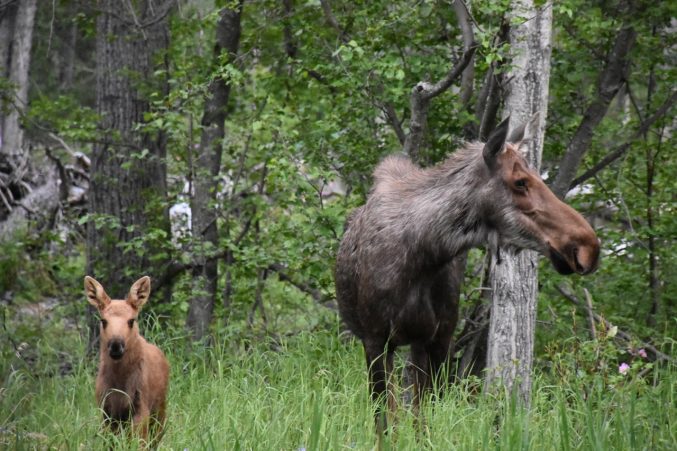 Led by Sara, one of our knowledgeable EDU staffers, we caravanned a distance from town along the Knik River. In the distance we could see the Knik Glacier nestled between snowcapped mountains. As moose were spotted, some with calves, and several munching clumps of leaves, we leaned out of the cars with our zoom lens and thoroughly enjoyed the photo opportunities! 17 moose and two hours later, we headed back to town, thrilled with our finds!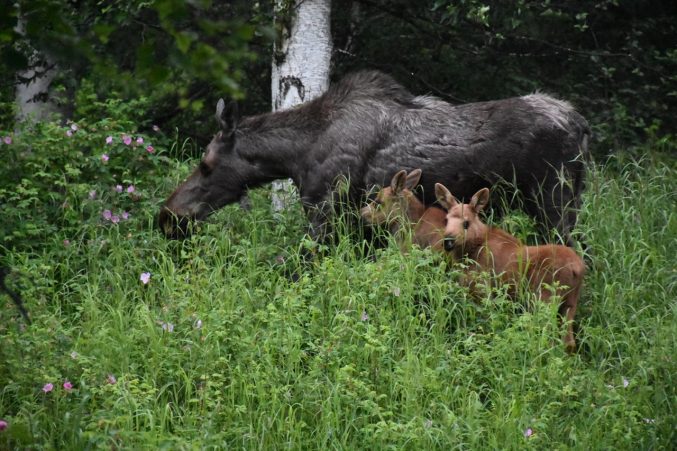 What do moose have to do with the Iditarod? Mushers fear moose on the trail. Dogs look and sound like wolves to the moose and the large mammals have been known to try to trample dogs. This year, out of the Ceremonial Start, Nicholas Petit had an Iditarider in his sled and a moose came out ahead of them. Nic jumped off the sled and shooed the moose off the trail.
In conclusion, I doubt mushers go moosing on purpose, but we teachers will definitely "moose" again.