Dear Friends,
The final two mushers arrived at the finish line early this morning!  Victoria Hardwick won the red lantern award.  It is awarded to the team coming in last place.  Why does the last place competitor get a prize?  The Iditarod is nicknamed The Last Great Race.  It's a very tough race with extreme weather, cold, and endurance.  The red lantern award shows that just finishing is worth celebrating!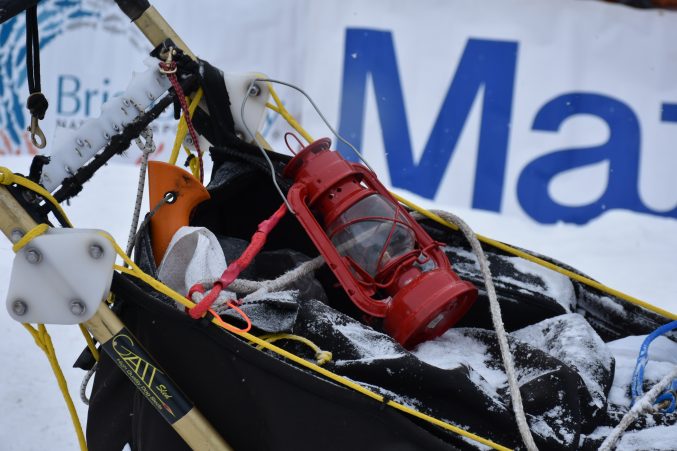 How much DO mushers want the red lantern award?  Apparently, sometimes they REALLY want it!  There is a story about some trickery going on.
Ken Chase and Jerome Longo  knew one of them would be last and be the Red Lantern Award winner.  Both wanted the recognition.  Ken took it into his own hands to secure the award.  He got ahead of Longo and then pulled his team behind an old cabin, waiting for hours after his rival passed.  Longo mushed all the way into Nome, assured that he was last and would be handed the Red Lantern.  Lo and behold, however, Ken Chase was still on the trail and that year, 1997, snagged the award for being the final musher into Nome.
Though it's a very tough race, who says the mushers and sled dogs don't have fun?  We dogs are ready to get up and run again, even after finishing!
Thanks for coming along for the 2021 Iditarod!
Until next time,
Gypsy