Hello Friends,
Woowoowooo! The leader, Nicolas Petit left Shaktoolik on his way to Koyuk with my K9 friends fast and ready to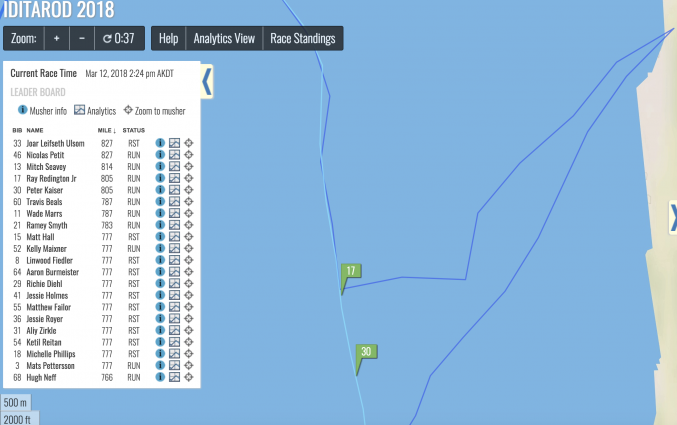 race. Somehow, he lost the trail on the ice on Norton Sound. Once he reached shore he realized his mistake and went back. As you can see in the picture – the dark blue is Nics trail, and the light blue Joar Leifseth Ulsom's – he went quite a bit farther than he should have. According to the tracker, this is an 8 mile, 1 1/2 hour mistake. Taking advantage of Nic's mistake, Joar has taken the lead.
This race isn't over yet my human and K9 friends.  Keep your noses to the screen and your tails wagging!
Zuma