Hello friends,
We're nearing the end of the 2019 Iditarod as the Red Lantern will cross under the Burled Arch within the next 24 hours. It has been an exciting race with lots of stories from the trail.
Inquiring minds from Mrs. Herbert's second graders want to know if the canine racers ever wear goggles to protect their eyes. Now I always knew I had beautiful, almond shaped eyes, but I never knew why. It seems that is one of my adaptations to protect my eyes from the snow and wind. The almond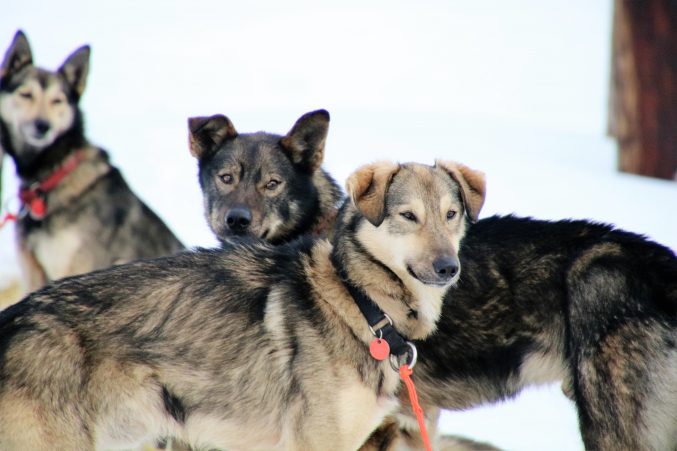 shape makes it easier for us to squint to the point of barely having our eyes open. The amazing part is that we can still see with the same acuity as if our eyes were wide open. Other adaptations include extra long tails to cover our noses while we sleep, a thick covering of hair over our ears, and 2 layers of fur – the inner layer of soft fur to keep us warm, and the more coarse outer layer to keep us dry. Thanks for being curious second graders!
The Finisher's Banquet will be held tonight (Sunday) in Nome and teams will be heading home for a good rest. Keep watching the tracker for the final teams to finish.
Tail wags,
Zuma